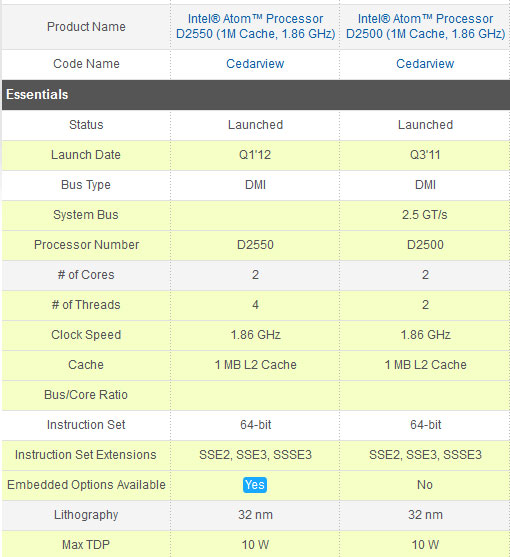 In September 2011, Intel introduced the first Atom processors to the CEDAR TRIIL platform that received the architecture of CEDARVIEW-D. The new chips were distinguished by a significantly increased working frequency, a low level of energy consumption and were carried out in compliance with the norms of 32-nm technology process. All CEDARVIEW generation processors are based on Stepping B2.
In a special section on the Intel official website, the PCN 111466-00 document reported, which reports the translation of the models of ATOM D2500 and D2550 to Stepping B3.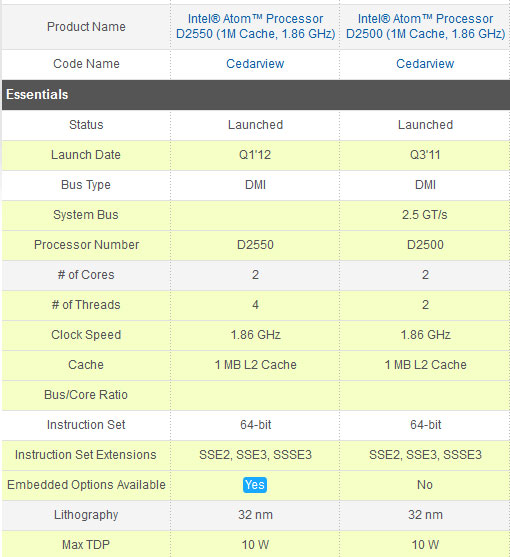 This time, the transition to a more advanced stepping did not affect the temperature indicators of Atom processors and is cosmetic in nature. To support the ATOM D2500 and D2550 (B3) models, it will be necessary to update the BIOS firmware of the motherboard and download new drivers for built -in graphics. The ATOM D2500 (B3) processor will receive a s-SPEC type SR0W0, and a more productive CPU ATOM D2550 (B3) — SR0VY.
On sale processors atom D2500 and D2550 Stepping B3 will begin to arrive at the end of July this year.
Source: