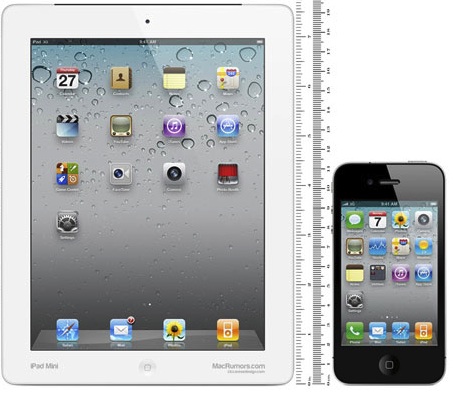 With the approach of the presentation of the next version of the iPhone, which is supposed to take place on September 12, rumors are multiplying that Apple is also preparing an announcement and a new, more compact «Apple» tablet with 7.85" screen. It is possible that it will receive the name iPad mini. At the same time, there are doubts that both new products will be presented at one event.
Allthingsd resource, citing several informed sources, claim that Apple plans to hold two presentations in the fall. In September, the iPhone 5 smartphone will be presented, and in October the announcement of the iPad mini will be held.
This message confirms the assumption of The Loop resource that first in September Apple will present a new version of the iPhone and OS iOS 6. IPhone 5 deliveries will begin nine days after the presentation. And in October the queue of the next device will come. According to The Loop, this will be a new version of the iPod player, although, most likely, it will be a speech at the October presentation about the iPad mini tablet.
Source: