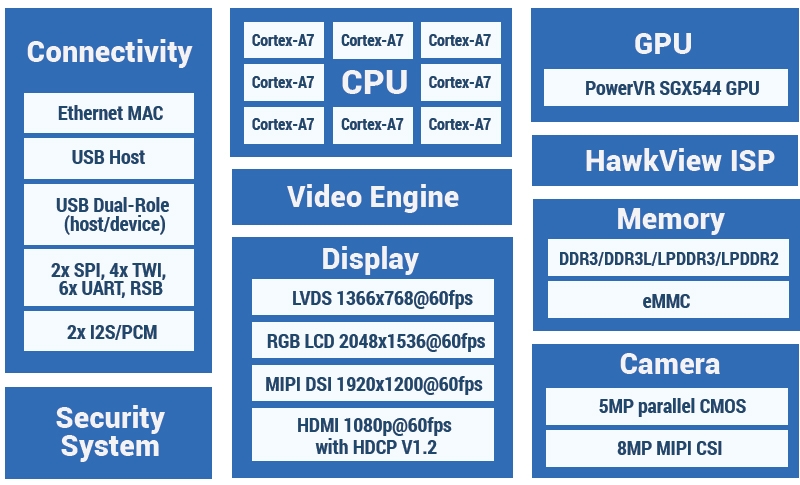 Allwinner expanded the processor family for mobile devices and various gadgets, announcing three new products — R58, R16 and R8.
The eldest of the presented chips, the Allwinner R58, is endowed with eight computing nuclei ARM Cortex-A7 with a clock frequency of up to 2 GHz. The graphic subsystem is made on the PowerVR SGX544 controller with OpenGL ES 2 support.0/1.1 and Opencl 1.1. The processor provides the ability to work with a video in 1080p format at a speed of 60 frames per second, displays with a resolution up to 2048 × 1536 points, as well as cameras with a resolution of up to 8 million pixels.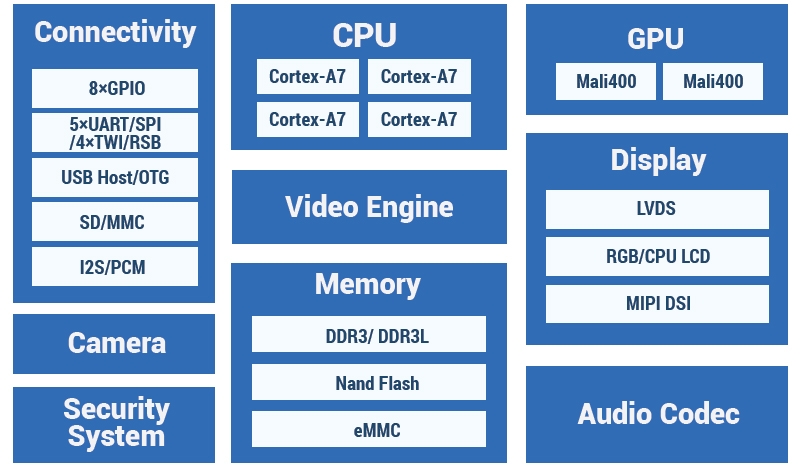 The ALLWINNER R16 product received four ARM Cortex-A7 nuclei with a clock frequency of 1.2 GHz and the MALI400 graphics controller with OpenGL ES 2 support.0. Perhaps playing video 1080p@60fps.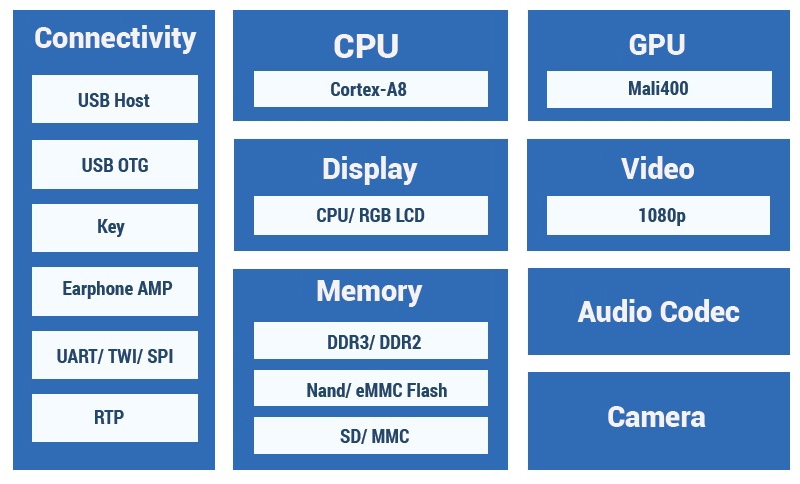 Finally, the Allwinner R8 chip contains only one ARM Cortex-A8 computing core with a frequency of 1.0 GHz;The graphic subsystem is relied on the MALI400 controller. The possibility of decoding video 1080p@30fps is declared.
The Allwinner R58 processor, according to the company itself, can be used in laptops and nettopes. The Allwinner R16 platform is designed for devices like television prefixes, while the Allwinner R8 chip can become «Internet of things».
Source: