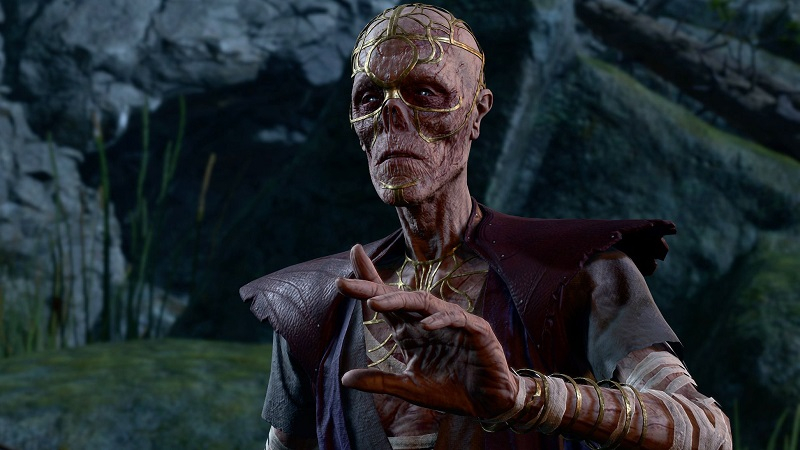 Recall last Sunday, August 6, Baldur'S Gate 3 reached 814.6 thousand. Simultaneous users — This is the ninth result in the general rating of Steam games with the maximum peak online.
According to the Circana tool, which tracks the involvement of gamers, on August 6, Baldur'S Gate 3 in American Steam accounted for 27.5 % of the entire game time on the platform for that day.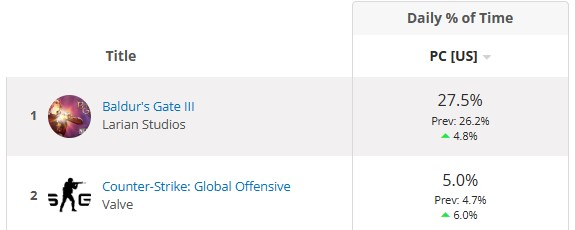 The CS: Go has much more modest in second place — only 5 %. At the same time, on August 6, the peak online parliament of Valve exceeded 1.2 million people, which is 400 thousand. More shown Baldur's gate 3 results.
Piskatella specified that the Circana tracker covers only the American region, where the popularity of CS: GO is lower than in Europe. In addition, the indicators of the peak online and the time spent in the game do not always correlate.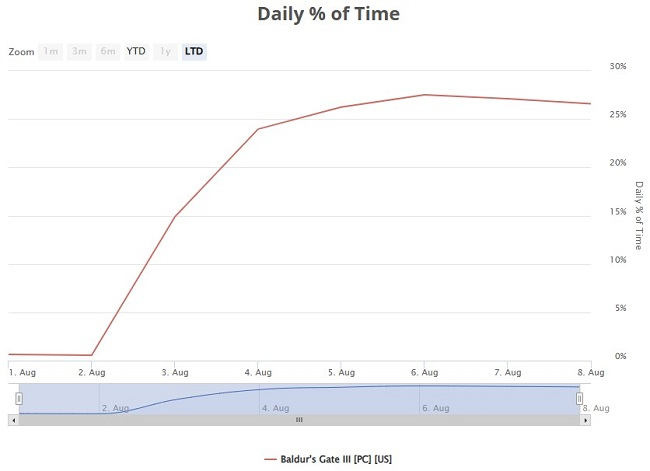 According to the founder and general director of Larian Studios, Swen VinCke, such success Baldur'S Gate 3 was not in the plans of the studio and ended up «Far, far» beyond the facet of developers' expectations.
Baldur'S Gate 3 came out on August 3 on PC (Steam, GOG) after almost three years of early access. For a week, three patches have already been released for the game, the last of which became available on August 10 and turned on the cross -platform preservations of Larian.
Source: