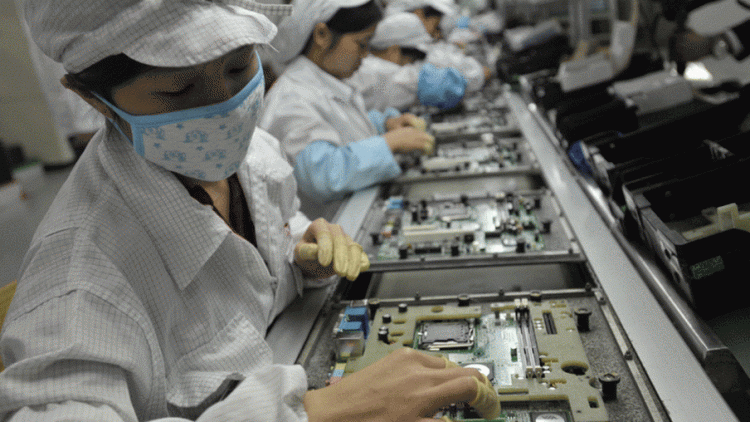 Hon Hai Precision Industry (FoxConn brand), the largest contract partner of Apple, also collaborating with many well -known technological brands, set the task to replace most employees with robots. In an interview with Digitimes, the head of the Foxconn Automation and Robotics Department, Dai Jiapen said that automation of the company's production takes place in three stages.
At the first stage, the robotization of work processes is carried out, which are either dangerous to human health, or are not popular due to monotony.
The second stage includes increasing efficiency by optimizing production lines in order to reduce the number of excess robots in the work. The third and final stage includes the automation of entire factories, where, according to Jiapen, there will be a minimum number of employees involved in production, logistics, testing and monitoring of processes.
For many years, Foxconn has steadily automation of production. Last year, the company set the task to achieve by 2020. at least 30 % of the automation of production processes at their factories in China. According to Jiapen, annually the company produces 10,000 Foxbot robots to replace human labor. In May, FoxConn said she automated 60,000 jobs at the factory in Kunshan County.
In the long run, robots are cheaper than human labor. Nevertheless, the initial investment can be quite large.
Last year, 1.2 million people worked at Foxconn factories, including 1 million in China. Currently, the company has 10 fully automated production lines, including lines for the production of monoblocks and monitors at the Chenddu factory and the CNC in Zhengzhou.
Source: