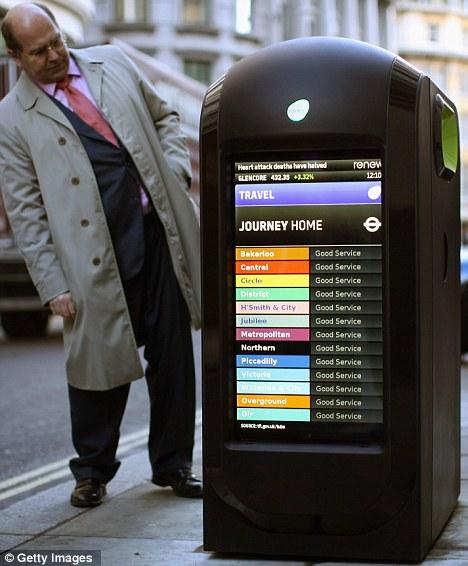 On the eve of the Olympic Games, which will be held this summer in London, the city authorities implement many projects designed to emphasize that the capital of Britain — A truly modern city. So, now on his streets appeared «Smart» Garbage tanks with large-format licca screens.
Given that only six months ago a wave of mass pogroms swept through the largest English cities, the municipality decided to make these garbage tanks fortified. Moreover, they are able to withstand the detonation of a small explosive device. And on the case of each of these tanks there are two LCD panels. All kinds of relevant information are displayed on the screens, up to the reports of the London Exchange and News The Economist.
Since only relevant information is displayed on the screens, which is constantly updated, it was required to ensure the Internet connection, this is implemented using the Wi-Fi module. It is logical to assume that in the future «Smart» Garbage tanks will work as access points for citizens. At the moment, 25 such systems have been installed in London, each of them cost the city 30 thousand. pounds sterling (about $ 47 thousand.), before the start of the Olympics, it is planned to install another 75 units. The project was conceived as a long -term, an agreement with contractors was concluded for 21 years. Interest in «smart» The authorities of other large cities have already shown garbage tanks; in the future, such systems may appear in New York, Tokyo and Singapore.
Source: