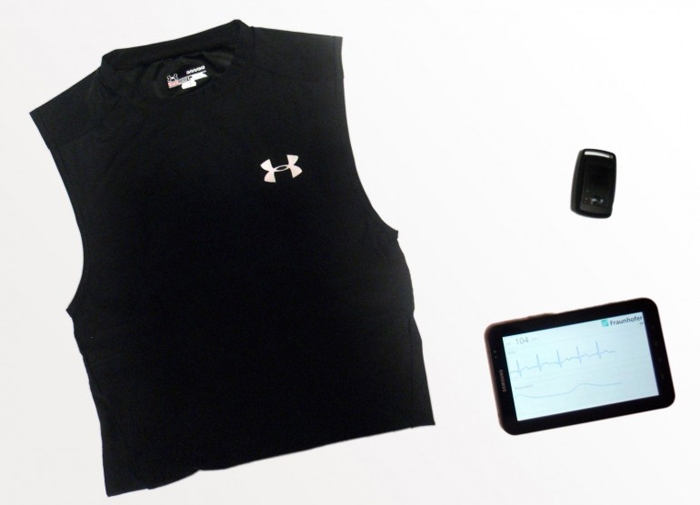 German researchers from the Institute of Fraunhofer created «smart» T -shirt to track activity and physical condition during training, cycling or fitness classes.
A high -tech clothing item fixes a number of body life indicators, in particular, heart rate and respiratory intensity. For data collection, electrodes and a special elastic insert in the chest area are used. The information received can be transmitted by wireless connection to a special mobile application for a smartphone. The user will be able to analyze the collected indicators and, if necessary, get recommendations for optimizing the program of classes with a qualified trainer or medical specialists.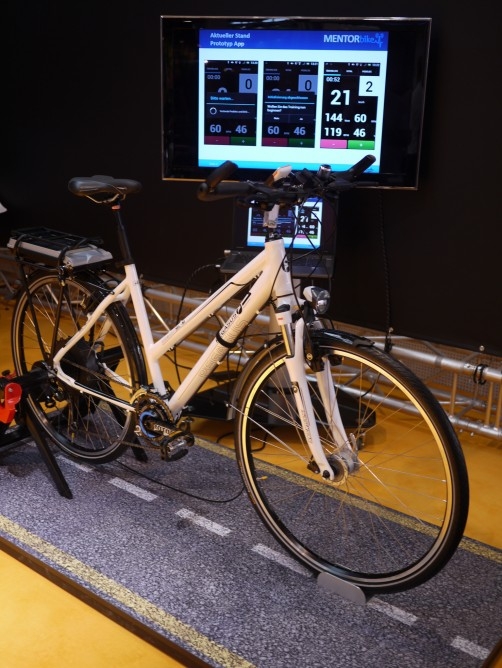 Interestingly, the system can function in combination with an electric bike Mentorbike. In this case, the application on the smartphone will analyze not only the physical activity of the rider, but also the indications of the speed, the distance traveled, etc. P. If the program records signs of excessive load or overwork, a signal for turning on an electric motor will be automatically supplied, which will provide the cyclist with the necessary support.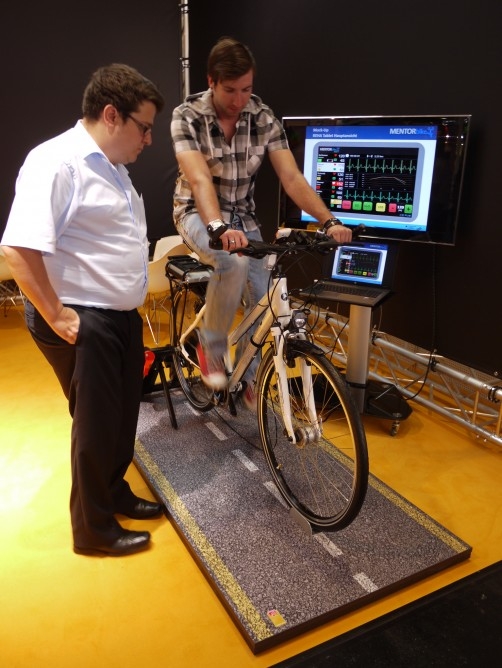 The FitnessShirt-Mentorbike system was demonstrated at the recent medical equipment exhibition Medica 2013 Trade Fair in Düsseldorf. It is expected that the commercial version of the product will appear in 2014;The price has not yet been reported.
Source: