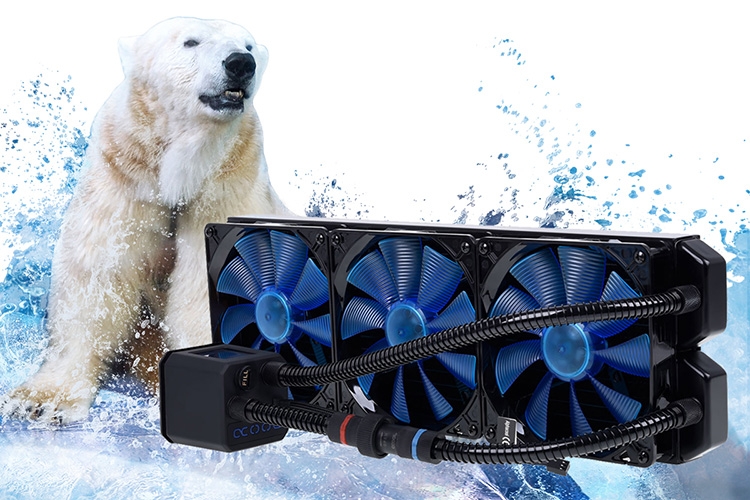 Processor liquid cooling systems gradually displace air in value «Supercool». In addition, more and more PC enthusiasts are ready to place large-sized COOs in their buildings, and manufacturers of components support them in this. So, when designing the Thermaltake The Tower 900 case, the possibility of installing a 560 mm of COO radiators in it. Serial systems assembly until such dimensions «Darling», But it is possible that in the future there will appear. In the meantime, the German company AlphaCool announced «The largest liquid cooling system in the world» For central processors. The basis of the Eisbaer 420 are a rather large water block with built-in pump and tank, and a 420-mm copper radiator. The ability to connect an additional water block (for example, for a video card) is provided by a special connection — AlphaCool HF Quick Connector.
The AlphaCool Eisbaer products family is named after the White Bear (it. Eisbär), but, unlike the inhabitant of the northern latitudes, the colast can easily tolerate the tropical heat inside the system unit and help cool powerful processors. For EISBAER 420, Support for Intel LGA1151, LGA2011, LGA201-3, LGA2066, AMD AM3+, FM2+ and older motherboard and CPUs are claimed. The solutions of AMD AM4 and TR4 are not yet officially supported, which is somewhat depressed.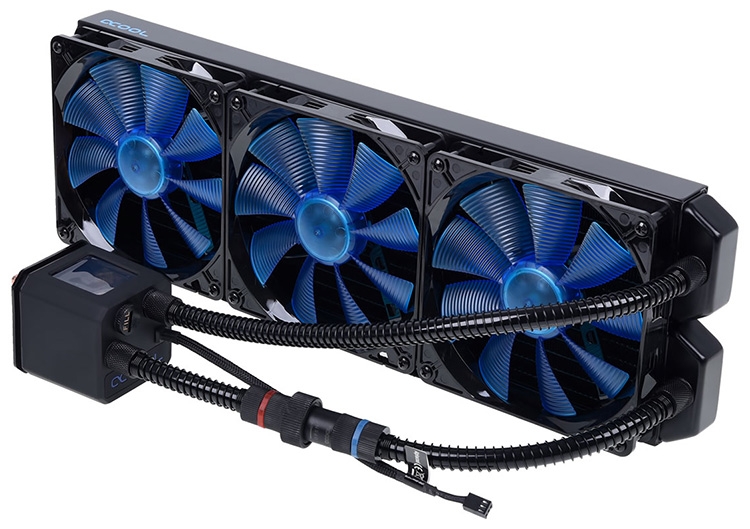 The water block in the composition of the COO has a refueling hole and an acrylic insert for visual control of the fluid level in the system. The AlphaCool DC-LT 2600 Pump-built into the block uses a ceramic bearing and operates in 2600 rpm mode (operating voltage — 7–13.5 c), pumping up to 70 l/h.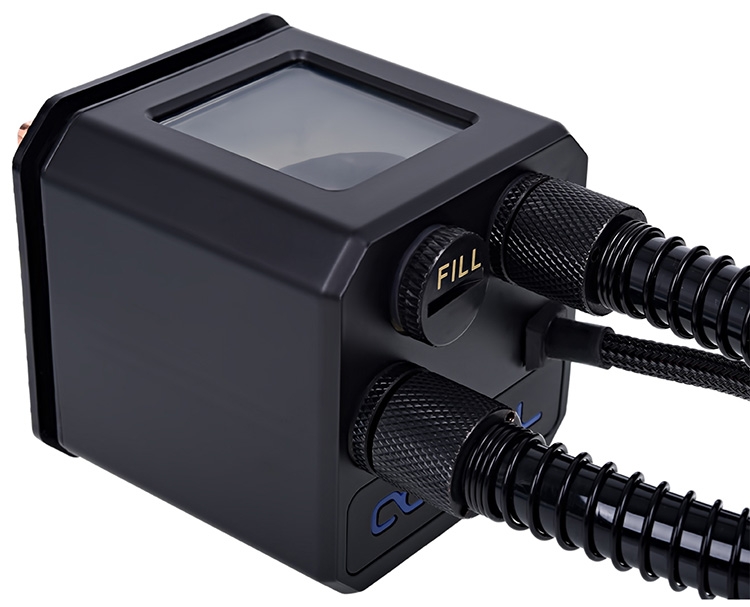 If the length of the radiator Eisbaer 420 is impressive, then its thickness is very small — 30 mm. Copper ribbons of the heat-abaser are blown by three 140 mm fans Eiswind 14, which is based on a sliding bearing. At a constant rotation speed of 1100 rpm, each of «Propeller» pumps 106 cubic meters of air per hour and publishes 29.4 dBA noise.
Alphaccool's new supply system includes the necessary fasteners, an adapter for connecting three fans to one 4-pin connector on the board, as well as a little Gelid GC-Extreme thermal conductivity with 8.5 W/m (m·TO).
In the company online store of the German company Eisbaer 420 costs €144.95.
Sources: