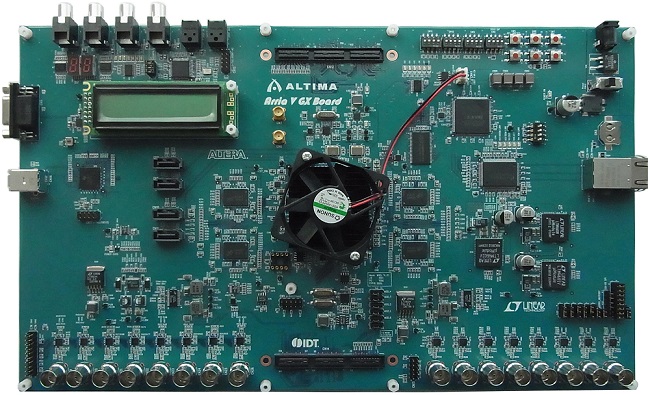 Altima has announced the production of a kit for the development of devices based on the Arria v GX FPGA-microme. This board is aimed at broadcasting and other equipment related to the processing of high -resolution video, up to 4K and even 8K, and the transfer of an undressed video. The release of this device, according to Altima, will accelerate the transition to super -high resolution formats, which, although slowly but confidently gaining momentum.
The proposed product uses the 28-nm of the TSMC advanced process of the company, includes high-speed external memory of a large capacity. Support for many specialized professional interfaces such as SD-SDI, HD-SDI, 3G-SDI is noted.
The developer's set will significantly reduce the output of finished devices to the market, and also, very importantly, reduce their final price. From the characteristics «BroadCast+ Development Kit» 2 DDR3-1333 microcircuits are noted with a capacity of 64 bits, flash memory, two HSMC expansion nests, many interfaces, including JTAG, GIGABIT ETHERNET (RJ45), four SATA ports, S/PDIF, RS-232X ports, symbolic LCD screen. In general, the fee offers 16 SDI channels.
Deliveries of a new product will start in July this year.
Source: