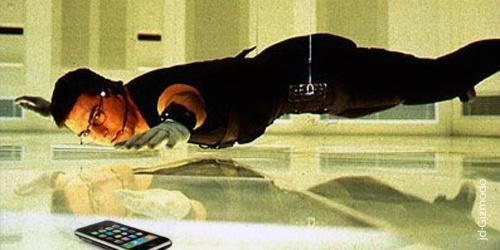 You can treat Apple products differently, but it would be pleasant for many to get on the occasion of the iPhone holiday as a gift from someone close. A certain American named Ben Dreyfuss decided to please his mother with a branded mobile phone for Christmas. The woman was delighted with a gift, but when she asked the technical support of Verizon operator to activate the phone, she received the answer that the iPhone was listed in the list of stolen.
Wanting to save, Ben bought a mobile phone from a warehouse of goods after repair, and this turned out to be a fatal mistake. When it turned out that the iPhone IPhone identification number was listed, the operator refused to connect it to his network, and the phone was just useless. And Amazon could only accept it back, the seller quickly recognized his mistake and expressed his readiness to return the money. True, it is not entirely clear how such a mistake could have arisen at all, it can hardly be assumed that such a large retailer has a department of stolen goods in a warehouse.
When journalists contacted Amazon's representative office, the company's employees only recognized the fact that similar «error» really took place, but they could not explain the causes of the incident. Representatives of the online store simply referred to great workload in connection with the holidays. Probably the official statement will follow a little later.
Source: