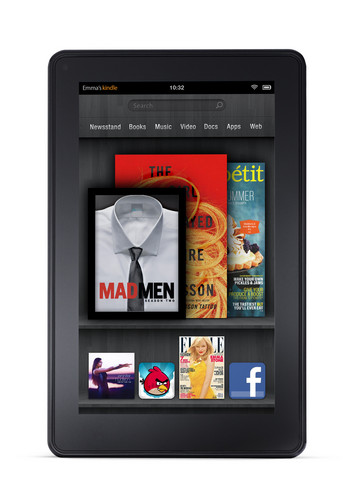 Sources claim that Amazon will launch the next version of the Kindle Fire Reader this summer. The company can present the device already on July 31.
News.com states that Kindle Fire 2 will receive a camera this time, as well as physical sound control buttons. The original reader, which, recall, was announced in September 2011 and launched in November, could not boast of such features. Also, the device can acquire a screen with a resolution of 1280×800 pixels and 8 GB of flash memory. Other specifications of the new Kindle Fire were not disclosed.
Amazon never told how successful Kindle Fire sales were. The company only assured that the device is sold «millions». The price of a reader is quite acceptable — only $ 199.
Source: