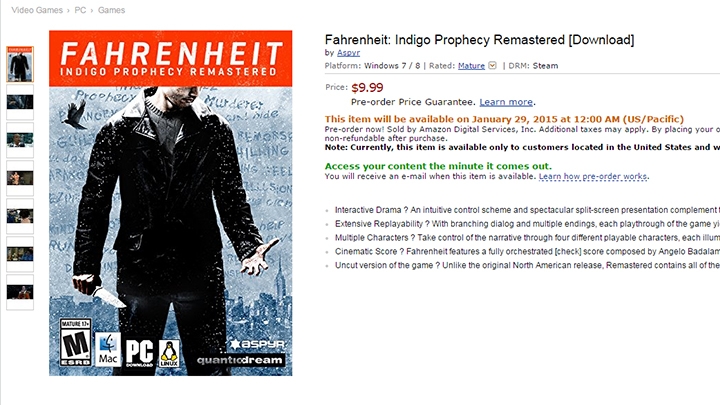 On the Fahrenheit: Indigo Propheacy Remastered page, it will be reported that the reprint will be released on January 29 — on the day the return counting on the teaser site is over. The remake will be available not only on PC (this version will use Steam as DRM protection), but also on mobile devices. Among the features are the full support of the gamepad (including the Xbox 360 wireless controller for Windows), increased texture resolution and the ability to switch between old and new graphics, as in Halo 2: Anniversary and the coming Grim Fandango Remastered. Updated game will cost $ 9.99.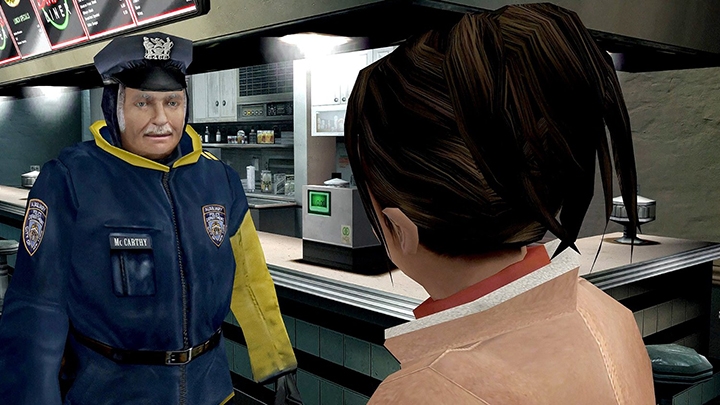 If you believe the online store, Fahrenheit: Indigo Prophecy Remastered is based on the international version of the game, which means it includes the entire original content. Recall that in North America it was released in an abbreviated version with an age rating «M» (17+) to satisfy Sony and Microsoft standards.
In addition to details, on the product page you can find several screenshots, but it is impossible to say with confidence in which version they are made. It is possible that the pictures are taken from that version of Fahrenheit, which is sold in the GOG digital store. These images, as well as all published information, should be treated with some caution.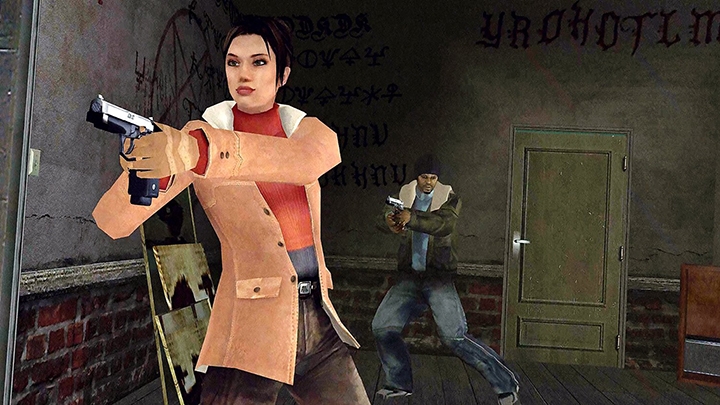 However, the new system requirements differ markedly from those given in the GOG version of the Fahrenheit GOG version. Computer owners with Windows 8 or Windows 7, equipped with a processor, are no worse than Intel Core i3 or AMD A10, the AMD Radeon HD 4450, NVIDIA GeForce 8800 or Intel HD Graphics 4400 and 4 GBA RAM video card. The reprint will require 15 GB of free space on a hard disk, while the original computer version occupied only 2 GB.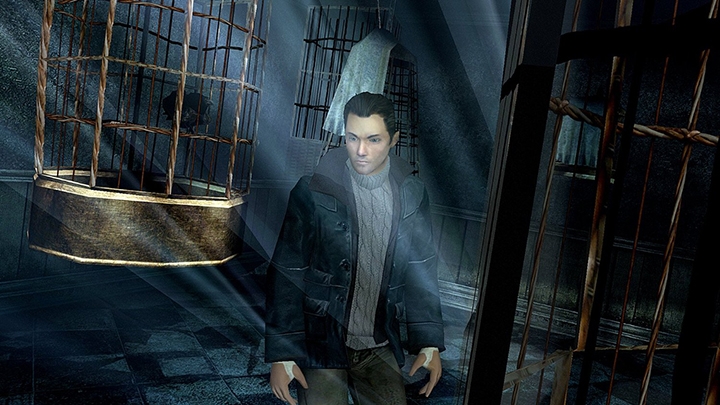 Fahrenheit (in North America, the name was changed to Fahrenheit: Indigo Prophecy to avoid confusion with the film «Fahrenheit 9/11») tells about Lucas Kane, who discovers supernatural abilities and is involved in the fight against a mysterious clan that seeks to capture the world. This interactive drama was released in September 2005 on the PlayStation 2 and Xbox, and in October 2005, a full version of unevil appeared on the PC. Journalists appreciated the second project of the French studio Quantic Dream higher than the debut Omikron: The Nomad Soul, and especially noted its exciting plot, innovative contextual control and music by Angelo Badalamenti.
Fahrenheit: Indigo Prophecy Remastered
Now Quantic Dream works at least one large project, which will be based on technologies shown on the example of Dark Sorcerer. The game is only known about the game that it will not be like Heavy Rain or Beyond: Two Souls. Given the intention of the studio and to continue to cooperate exclusively with Sony, it can be assumed that it will be PS4-exclusive.
Source: