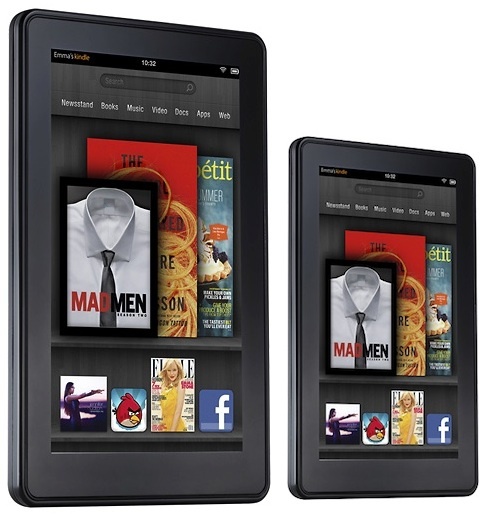 Google took a decisive step by introducing a 7-inch Nexus 7 tablet with a minimum price of $ 200, the purpose of which, according to the general opinion of market observers and experts, is the confrontation with the popular cheap Android equipment Amazon Kindle Fire and Barnes & Noble Nook, in which Google services are almost completely replaced by their own services. However, according to analysts, Amazon is not going to so easy to give in to his position.
According to Richard Shim from NPD DisplaySearch, Amazon prepares at least three new models of its Kindle Fire devices. The analyst received this data by analyzing and having familiarized himself with sources from the supply chains — mass of companies engaged in the production of components and assembly of products.
Judging by these data, the following models await us:
7-inch Kindle Fire 2: screen resolution 1024×600, there is no camera, production in August;
7-inch Kindle Fire 2: screen resolution 1280×800, camera, production in August;
7-inch Kindle Fire 2: screen resolution 1280×800, 4G camera and support, production in August;
8.9-inch Kindle Fire 2: screen resolution 1920×1200, production in the last quarter of the year.
Mr. Shim is convinced that the release of Kindle Fire with a 10-inch screen is unlikely, at least in the foreseeable future.
The presence of various components in supplies chains is in constant movement — Thanks to orders from brands such as Amazon and Apple, the status may vary from month to month. The possibility of the output of the above devices is due to the analysis of the indicators of the supply chains. «We are currently observing this», — Richard Shim noted.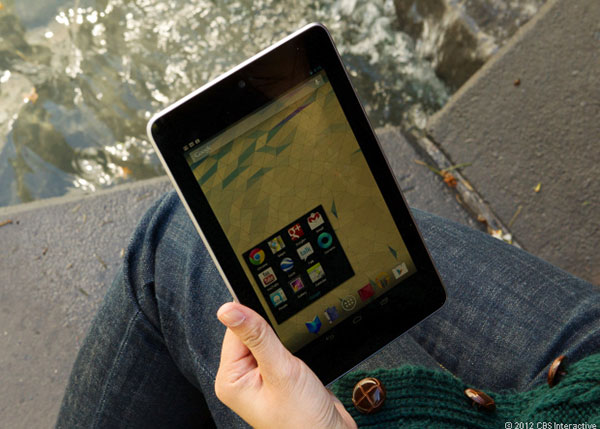 Thus, if the data is accurate, some Kindle Fire 2 models will even bypass Nexus 7 by supporting 4G or resolving a 9-inch screen in 1920×1200. At the same time, by analogy with Nexus 7, some 7-inch Kindle Fire models will receive screens with a dimensional point of 216 per inch. According to Mr. Shim, although the density of pixels does not reach the value of 264 PPI, like the last iPad, the indicators above 200 are already quite competitive (the original Kindle Fire had the value of PPI in 170).
There is no information from DisplaySearch about the predicted price level of various models of tablets or the processors used. Current assumptions regarding the chips indicate the solutions of either Texas Instruments OMAP or 4-core NVIDIA TEGRA 3.
Source: