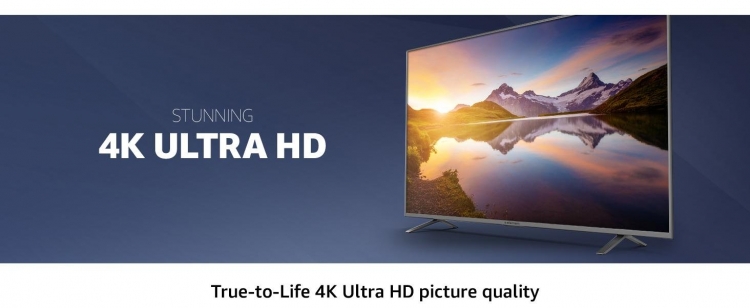 Amazon, to meet the growing demand for televisions with support for 4K broadcasting, introduced four new smart TVs Fire TV family. The main difference between the models is the diagonal of the screen, while they are technically identical with the exception of a pair of small nuances.
Fire TV preparing to launch the market are somewhat unique to Amazon. They will be the first in the assortment of Amazon by TVs with a resolution of 3840 × 2160 points recognizing oral commands due to integration with a branded digital assistant alexa.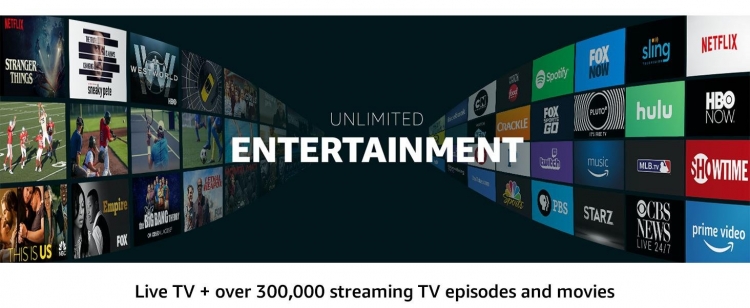 Amazon Fire TV 4k Ultra HD are offered in options with screen diagonal 43, 50, 55 and 65 inches. Regardless of the selected diagonal, the same four-core processor in tandem with 3 GB of RAM is responsible for the smart functions of the novelties. The capacity of the flash drive used in the SMAR-TV-drive is identical to all devices and is 16 GB.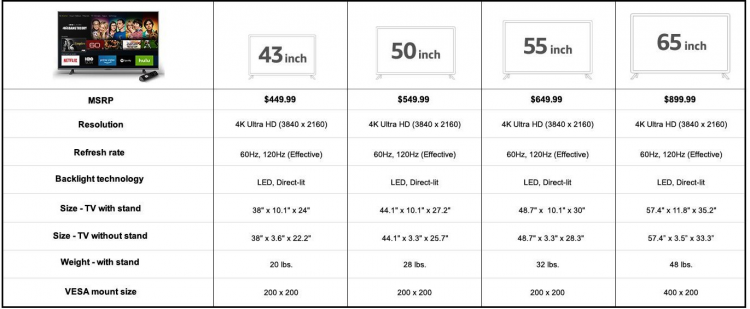 Not without built-in wireless Wi-Fi modules (two-band), Bluetooth standard 4.1, as well as the next set of interfaces:
four HDMI, for one of which is declared support for a reversible sound channel (ARC technology);
one VGA and one analog component/composite entrance;
optical output S/PDIF;
Microsd cards slot;
USB 2 connectors.0 and USB 3.0;
Ethernet port.
The interface for Amazon Fire TV 4K Ultra HD is traditionally served by the Fire OS platform of its own development. Complex remote control provides quick access to press the corresponding button to popular streaming services — Netflix, Prime Video and Prime Music. The remote control is also responsible for activating the voice control that Amazon Alexa provides.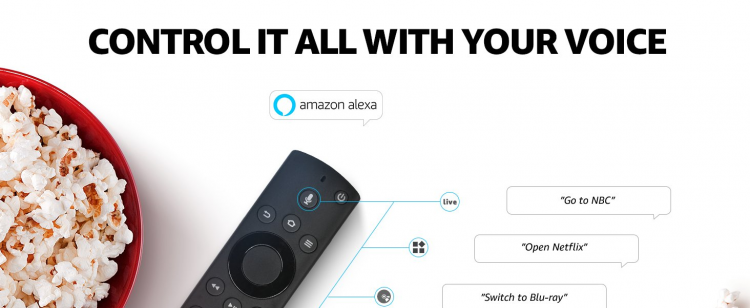 Model Amazon Fire TV 43″ It will appear on the market at a price of $ 450, and versions on 50/55/65 inches will cost $ 550, $ 650 and $ 900, respectively. All four devices will go on sale on one day — June 14, 2017.
Source: