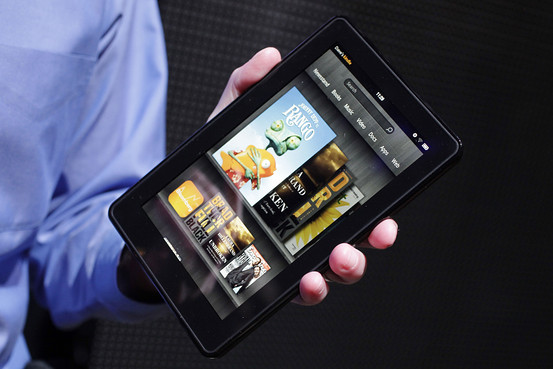 In confirmation of the previously existing rumors about the preparation by Amazon, its own smartphone, the publication of Wall Street Journal (WSJ) recently reported that the mass production of the apparatus could begin this year. It is reported that the device is already testing in the bowels of the company, and the screen diagonal is in the range from 4 to 5 inches.
A week earlier, before WSJ, Bloomberg's resource reported that the well-known online store from Seattle collaborates with the Taiwanese contract manufacturer Foxconn in the field of creating an apparatus that will withstand the iPhone and Android-based solutions (the Amazon smartphone on the example of Kindle Fire will probably workunder the control of a strongly modified Android platform). The company, as reported, simultaneously replenishes the portfolio of its patents related to wireless technologies in order to spect a more effectively in court against the claims expected from all sides.
This is not the first message that Amazon is working on creating your own smartphone. Back in November last year, the analytical company Citigroup reported that Amazon cooperates with Foxconn over the withdrawal of its own mobile phone in the last quarter of 2012.
Amazon also, according to rumors, is preparing the second generation of Kindle Fire to the market this year, and one of the three 7-inch options one should receive 4G support, a 9-inch solution is also expected. Using the Amazon Android AppStore application store and the company confronts Apple App Store and Google Play Store.
Sources:
Online.WSJ.com, News.CNET.com