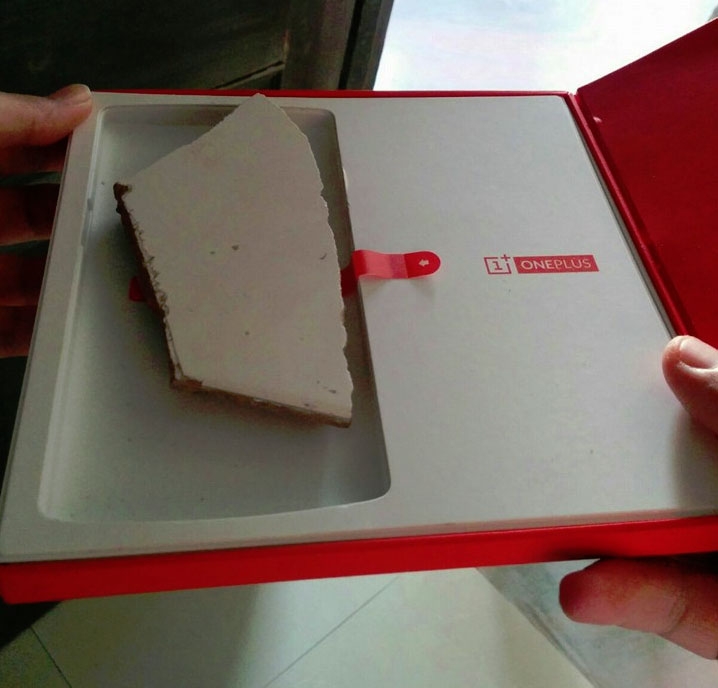 India citizen named Maninder Walia posted on his Facebook page✴ Photos of what he received in a parcel from the local representative office of Amazon instead of the OnePlus One smartphone he ordered. In the branded box from the aforementioned device lay a fragment of building material.
According to the victim's commentary on the same social network, he paid $ 340 for this piece of brick, although in fact he was supposed to become the owner of the OnePlus One version with 64 GB of the flash memory made in the Sandstone Black color housing. But the thieves were ahead of him: on the package, traces were discovered that the adhesive tape, which seal envelopes for postal items, opened. Amazon representatives promised to figure out the situation — The investigation of the incident is currently ongoing.
It should be noted that this is not the first time that fraudsters replace digital devices in premises from large online stores with something similar in weight, but, of course, much cheaper. For example, in October 2012, one of Walmart customers «Said it» Get packaging paper notebooks instead of Apple iPad. In another similar case, the iPad was replaced with the mirror.
Source: