According to insider information, by 2024, Amazon will exhaust the possibilities for hiring warehouse workers in the United States. Therefore, it is not surprising that now they are betting on robots. The new model of the worker's robot called "Proteus" should do something like a revolution-to become the first autonomous robot to work in the same room with people without any restrictions.
The main problem of exploitation of warehouse robots is a high risk of trauma of others. In 2020, the reporters of the Reveal publication collected statistics, from which it follows that at objects without automatic accidents, there are an order of magnitude less than where people and robots work together. The unspoken standard follows from here – robots are locked in a fenced zone without admission people there to avoid injuries.
The Proteus robot was created to solve this problem, and, as its creators assure, it is as safe as possible for people. To do this, I had to sacrifice functionality – the robot can only move gocarts, huge and heavy cells with a load, and with a low speed. Proteus shines in front of him with a ray of bright green light, clearly visible in any light, and if a person crosses a beam, the robot immediately stops to avoid a collision.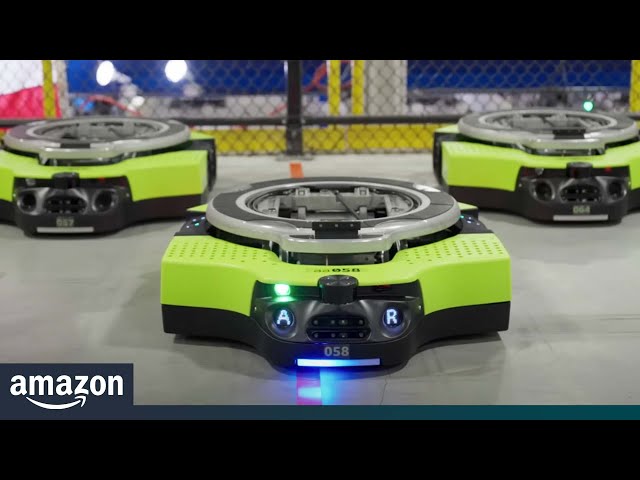 Source &#8212 Amazon