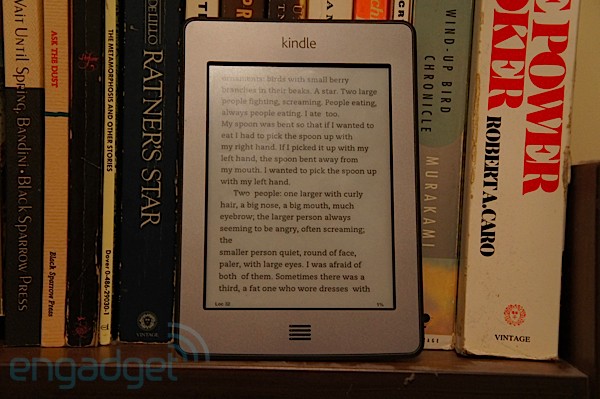 Amazon has announced plans to significantly expand the geography of the supply of a device for reading electronic books Kindle Touch 3G. Currently, E-reader can be purchased only in the United States. Starting next month, the device will go on sale in 175 countries.
Already now you can place a preliminary order for an E-reader in the Amazon online store.com. Residents of Great Britain, Germany, France, Italy and Spain will be able to pre-order the E-reader in local branches of the Amazon online store. As the company promises, the device will be delivered to them on April 27. Unlike the United States, Europe will not offer a cheaper version of Kindle Touch 3G with support for advertisements.
According to Amazon.Co.UK and Amazon.FR, the cost of an e-reader in the UK will be £169, in France, buying a device will cost €189. For comparison, the Kindle model in these countries can be purchased at a price £89 and €99, respectively.
Kindle 3G Touch Equipped 6" Multisor screen E Ink, has 4 GB on board the built -in memory (3 GB is available for the user) and weighs 220 g. The dimensions of the device are 172 x 120 x 10.1 mm.
Source: