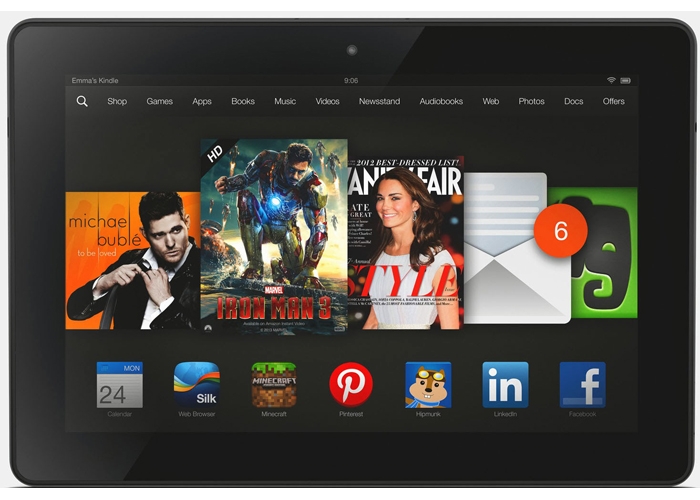 Antutu tests have a new modification of the Kindle Fire HDX tablet with a 8.9-inch touch screen, which, apparently, will soon be presented by Amazon.
Current mini-computer Kindle Fire HDX 8.9 is equipped with a Qualcomm Snapdragon 800 processor with ADreno 330 graphics, whose clock is 2.2 GHz. The amount of RAM is 2 GB.
A tablet that appears in the results of Antutu tests also carries 2 GB of RAM on board, while the Snapdragon 800 chip gave way to the Snapdragon 805 single -crime system. The latter combines four KRAIT 450 computing nuclei with a clock frequency of 2.5 GHz and ADreno 420 graphics. The platform provides support for fourth generation LTE mobile communications.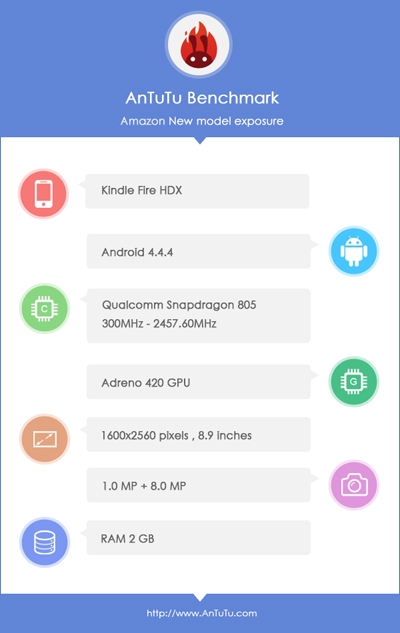 It is important to note that compared to the Snapdragon 800 chip, the Snapdragon 805 processor gives a 40 percent increase in the performance of the graphic subsystem. Moreover, working with video materials and games with a resolution of 4K is possible. Thus, the new tablet will probably have significantly improved multimedia functionality.
Among other characteristics of the new computer, cameras with 1- and 8-megapixel matrices are mentioned. It is curious that the display resolution is indicated by the previous — 2560×1600 points. The role of the program platform is played by Android 4.4.4 Kitkat.
Source: