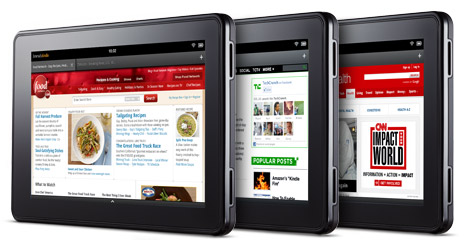 The analytical company DisplaySearch increased forecasts regarding Kindle Fire supplies in the current quarter: Amazon's tablet may well be one of the most popular consumer devices in this Christmas season. Analyst Richard Shim said in a recent interview that the analysis of the supply chains indicates 6 million devices per quarter.
Mr. Shim notes that initially the production plans included «only» 4 million devices, but preliminary orders reached 5 million, so about 2 weeks ago, supplies per quarter were increased to 6 million devices. Kindle Fire output to the market took place on November 15. Before launching Edatasource reported that preliminary orders for the new Amazon tablet remain at a high level.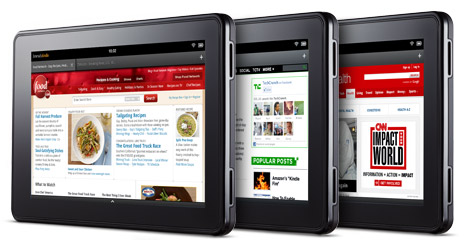 The popularity of such cheap tablets as Kindle Fire or B&N Nook Tablet can have a very negative impact on competitors, rumors about which are already beginning to excite the network. It was even expressed that the cost of iPad 2 will soon be reduced.
However, Richard Shim believes that the Apple iPad 2 will remain a very successful product, and the Cupery company reduces orders for the tablet only in the light of preparation of the launch of the iPad 3 in the first quarter of 2012. In the current quarter, the production of iPad 2 should be reduced from 11 million to 9 million units.
At the same time, the IPAD 3 mass production will begin soon or has already begun, which should offer both the new 4-core system on the A6 chip and the screen with a resolution of 2048×1536. According to the analyst, for the first quarter of 2012, 8 million iPad 3 must be produced.
Source:
News.CNET.com