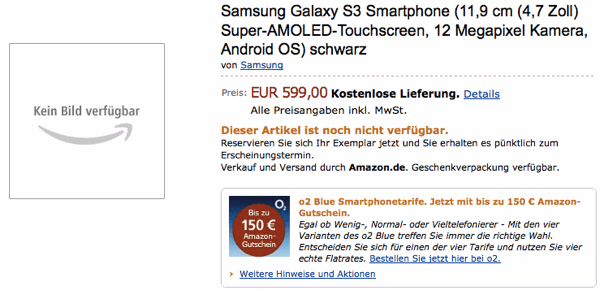 In anticipation of the Samsung Mobile Unpacked Samsung Mobile, on May 3, which is expected to be presented by the new flagship Samsung Galaxy S III smartphone, unofficial messages about its possible characteristics have already begun to enter the network, there are already a number of photos supposedly belonging to the new product, and even a video of the device posted by the Vietnamese resource Tinhte.
Naturally, unlike other sources, the Amazon online store inspires much more trust. And the information, even if accidentally appeared on his website, deserves more attention.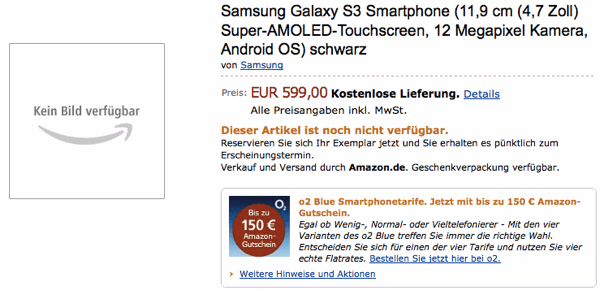 The online store in Germany Amazon Germanyn posted on its website a proposal to reserve the Samsung Galaxy S III smartphone. The site has some information about the characteristics of the novelty and even the price — 599 euros. What is noteworthy, unlike the recently appeared messages about the 8-MP camera Galaxy S III, the characteristics of the device on the Amazon Germanyy website indicate 12-MP camera. In addition, the smartphone touch screen was larger than previously reported — 4.7" diagonally instead of 4.6".
Source: