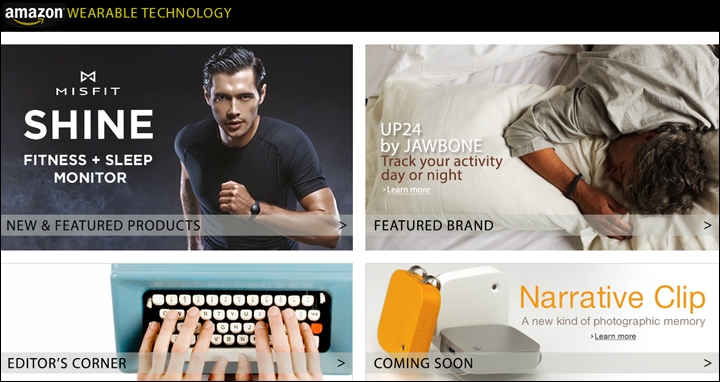 Amazon announced the launch of the Wearable Technology Store service — online store specializing exclusively in wearable electronic devices.
«Smart» Wearable gadgets have existed for a long time, but right now there is a rapid development of the corresponding segment. According to Deloitte forecasts, this year about 10 million computerized points, intellectual hours and various fitness trackers will be shipped around the world. At the same time, in the total volume of sales for smart glasses and physical activity monitors, 4 million units will have to «smart» hours are expected at 2 million pieces.
The Wearable Technology Store store presents activity trackers, wearable cameras, companions for smartphones and other gadgets. Devices are available from leading brands like Samsung, Jawbone and Gopro, and from developing companies, including Basis and Misfit. Sales of Narrative, Bionym, etc. are also planned.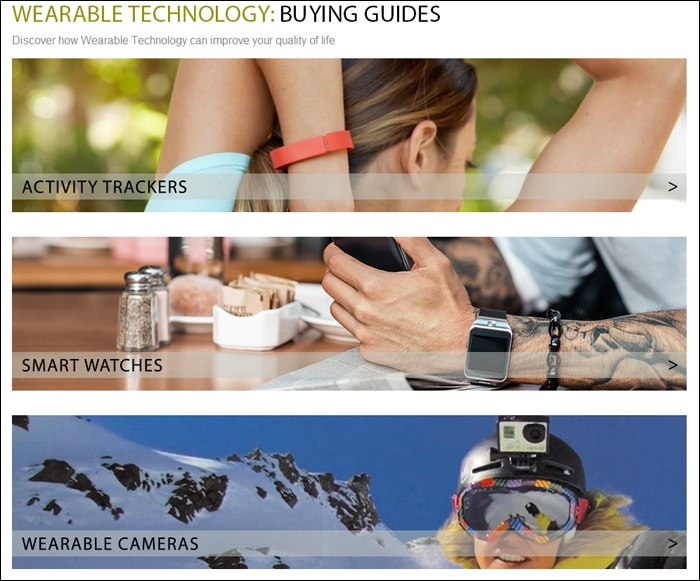 You can look for goods in Wearable Technology Store by categories by comparing devices among themselves. Learning Center Specialized Knowledge Center contains video materials and a customer directory, which will help to choose the most suitable wearable gadget. In addition, reviews, market news and other information that facilitates the purchase of a wearable device is available to users.
Wearable Technology Store store is available at this address.
Source: