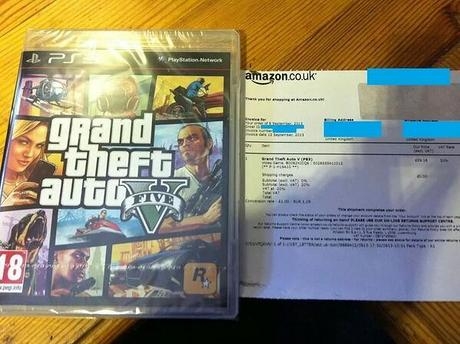 Amazon often practices such shipments so that copies of games come to gamers for release Day. In the case of the fifth part of Grand Theft Auto, it turns out that the players received boxes 4 days before the official start of sales. Representatives of the publisher promised to find out why this happened.
Recently, representatives of Sony confirmed the data that they were forbidden to open pre-orders for the PS3 version of the GTA 5 in the PlayStation Store earlier than September 16, 2013. In August, gamers who booked copies of the militant accidentally provided access to files that reveal the details of the project. As a result, the information leaked to the network.
It is likely that it was the Amazon policy that led to the emergence of Grand Theft Auto 5 on torrent trackers. Rockstar employees have already promised to ban over gamers in Xbox Live if they launch the militant earlier than the dates of the premiere on the Xbox 360.
Source: