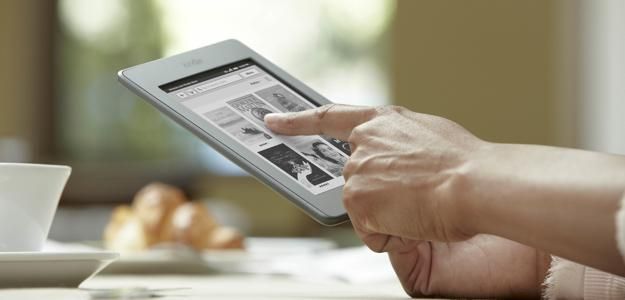 After the announcement of the new version of the Kindle Paperwhite E-reader, Amazon began to gradually abandon old models. Last week, we recall, Amazon turned off the sales of the Kindle DX E-Reinter, and now the Internet giant is going to refuse a hitherto popular «Readers» Kindle Touch.
It is worth noting that officially the company has not yet commented on this information, however, if you recall the story with the Kindle DX model, you can see that there were no applications about the termination of its sales from the developer last week. Currently, on the Amazon website, Reader Kindle Touch has the status "temporarily unavailable", and instead users are invited to try a more fresh model, which is Kindle Paperwhite.
Now visitors to the Amazon online store can also purchase «classical» Kindle E-reader at a price of $ 69 and Kindle Keyboard for $ 139. Both models have only basic functions and are significantly inferior in capabilities of Kindle Paperwhite, and therefore it is unlikely that they will be in demand from buyers during the winter holidays.
Source: