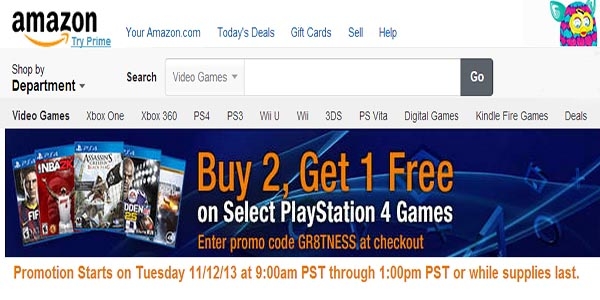 To use this proposal, you must go to the Amazon website at the indicated time.com, add three games from the proposed list to the basket and enter the GR8Tness promotional code. The price will be calculated taking into account the discount. Thus, three games will be bought at the price of two. It is worth considering, you can buy only one copy of each game in one hand, therefore, all three games in your basket should be different.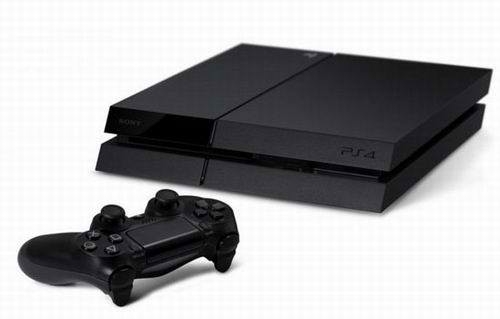 List of games available for games:
– Angry Birds: Star Wars
– Assassin's Creed IV: Black Flag
– Battlefield 4
– Call of Duty: Ghosts
– FIFA 14;
– Injustice: Gods among us Ultimate Edition
– Just Dance 2014
– Killzone: Shadow Fall
– Knack
– Lego Marvel Super Heroes
– Madden NFL 25
– NBA 2K14
– Skylanders Swap Force
Of course, the list contains only those games that go on sale simultaneously with the release of the console. Projects whose release is planned for a later time (such as Destiny or Infamous: Second Son) are not available for this promotion.
We remind you that PlayStation 4 will be available in the USA on November 15, and in Europe and Russia the console will appear on November 29, 2013.
Source: