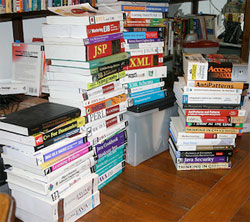 This fall, Amazon plans to publish 122 books in paper form and digital format, which once again testifies to the seriousness of the company's intentions about the publishing business, and also makes us talk about it as a serious competitor to such publishers as Penguin, Random House and Macmillan.
The AMAZON plans are being implemented by the Veteran of the Publishing Business Business Laurence Kirshbaum, who headed Amazon Publishing in May.
Currently, there are no details about the further Amazon plans for the development of this area, as well as which of the authors are going to cooperate with the company. It is only known that Amazon paid the actress and director Penny Marshall (Penny Marshall) a fee of $ 800 thousand for the publication of her memoirs.
Source: