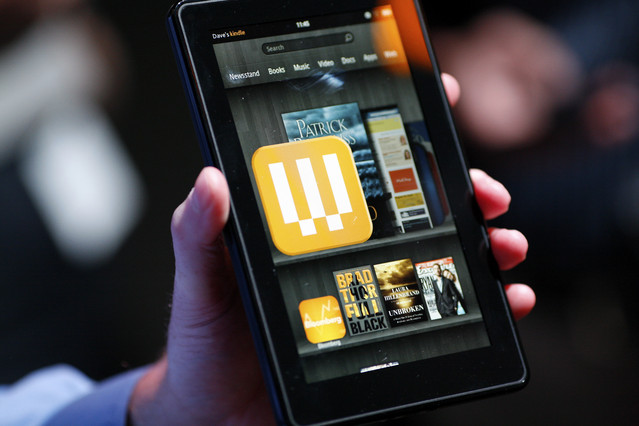 According to industrial sources of Digitimes, in August of this year, the Internet company Amazon will begin to supply the next version of the Kindle Fire tablet, equipped with a slightly larger screen with a diagonal of 7.85".
Sources say that the new model will be thinner than its predecessor, since during its manufacture, complete lamination is used to get rid of the air gap between the liquid crystalline and sensory panels. In connection with the use of the process of complete lamination to the cost of production of the device, $ 10 is added. However, as expected, the next generation Kindle Fire is the same as that of the first model — $ 199.
The preservation of the competitive price of the tablet for Amazon is a very important condition, since in the first quarter a decrease in demand for Kindle Fire was noted. According to sources, the delivery of the tablet in the first quarter amounted to about 750 thousand units, while in the fourth quarter of 2011 the company shipped about 4.8 million pieces of Kindle Fire.
Source: