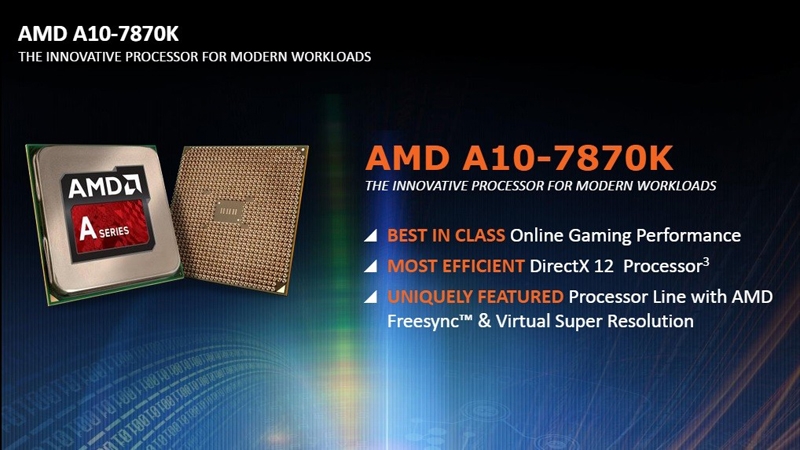 AMD finally officially introduced its flagship hybrid (APU) A10-7870K processor, which even before the announcement began to offer many online retailers.
A chip that is performed by Socket FM2+belongs to the generation of Godavari. It is endowed with four Steamroller computing nuclei with a nominal clock frequency of 3.9 GHz and the possibility of a dynamic increase to 4.1 GHz. The unlocked factor will delight users who are fond of an exposure.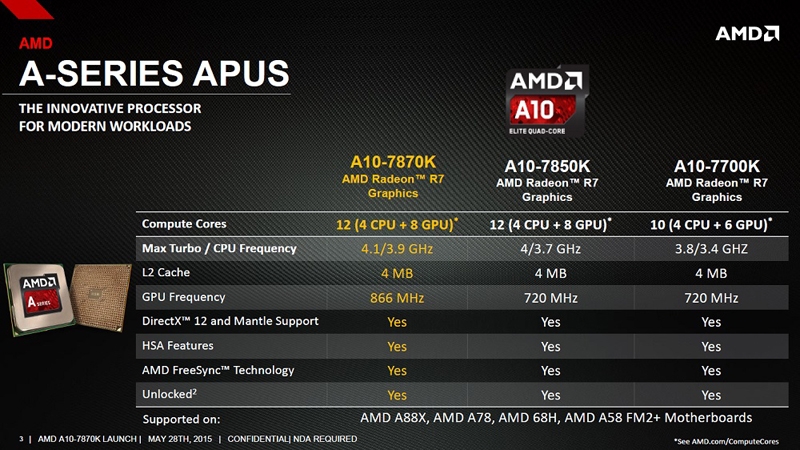 The processor includes «8-core» graphics block on the architecture of GCN. It includes 512 stream processors, 32 texture modules (TMU) and 8 rasterization blocks (ROP). Work frequency — 866 MHz.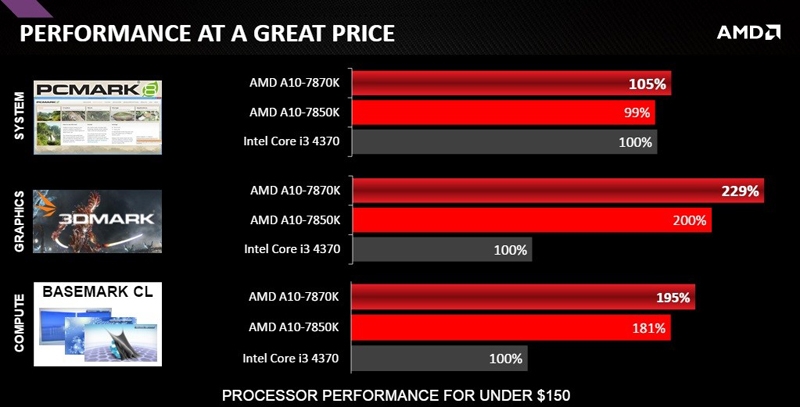 The AMD A10-7870K chip is endowed with 4 MB of the second-level Kesha and the DDR3-2133 RAM controller. The maximum value of the dispersed thermal energy is 95 watts.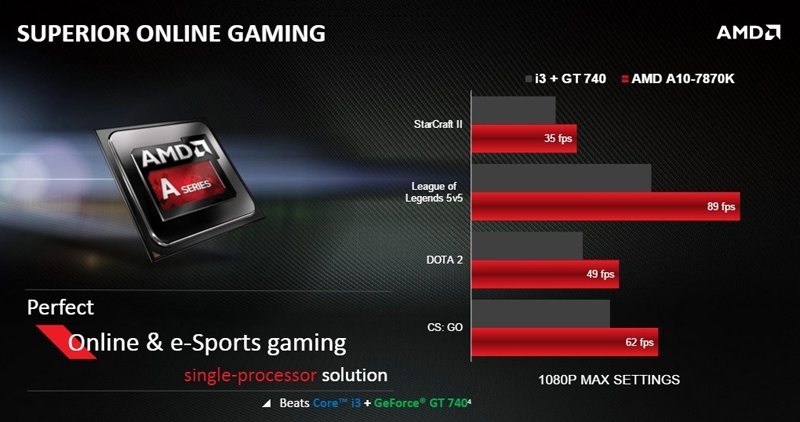 Support for technologies such as Freesync and DirectX 12 is declared. In the manufacture of the chip, a 28-nanometer method is used.
The price of A10-7870K specified by AMD is $ 137.
Source: