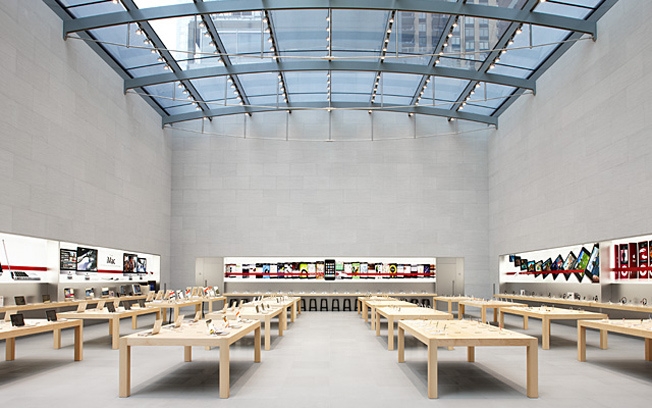 For several years in a row, Apple has been in the second position of the rating of household electronics brands that are most satisfying the needs of consumers, which is the company Forrester Research. However, this year the company from Cupertino has lost its former position, and now it takes only the fifth position in the ranking.
In the study by Forrester Research, conducting the third year, 7,500 inhabitants of the United States participated. They were asked to answer three questions: «How nice it is to deal with the company?», «How easy it is to do business with the company?» And «How effective it was to satisfy the needs of the client?».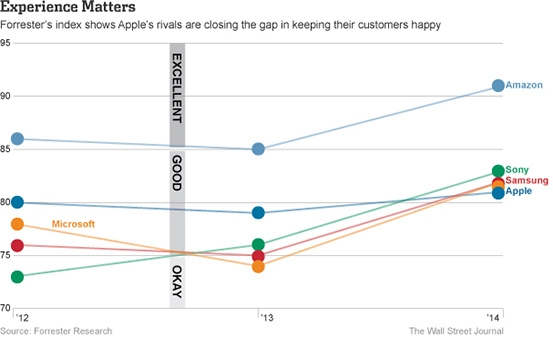 According to The Wall Street Journal, the first place in the current study by Forrester Research, as in the previous two years, was taken by the Amazon Internet company, which scored 91 points.
Sony with 83 points is in second place, the third and fourth places were divided by Microsoft and Samsung, which scored 82 points. Apple this time has only 81 points.
Any result in the range from 76 to 85 points for Forrester Research calls «Good», And the fact that Amazon managed to score 91 points, according to researchers, is «Excellent» achievement.
Source: