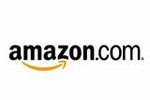 For information, in the first quarter of 2011, the company's revenue was $ 9.86 billion, net profit — $ 201 million or $ 0.44 per share. The main reason for the fall of profit Amazon called fluctuations in foreign currency rates.
56% of the company's income was brought in trade in America and 44% — Implementation of goods and services outside the United States. Of the $ 13.185 billion revenue, about $ 11.249 billion was received due to the sale of goods, the remaining amount of $ 1.936 billion earned by the provision of services.
The object of pride of Executive Director of Jeff Bezos is the Kindle e-reader, which he called the best device for reading electronic books. He also indicated that the Kindle Fire tablet still leads in the ranking of the most popular Amazon goods.com. After the results of the quarter, the Amazon shares increased by 10%.
In the second quarter, Amazon predicts revenue from $ 11.9 billion to $ 13.3 billion. The company allows operational losses to $ 260 million, although there may be operating profit up to $ 40 million. Wall Street Analysts forecast for revenue in the second quarter is $ 12.82 billion.
Source: