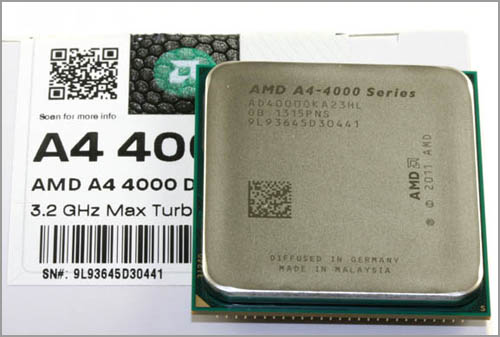 In some American online stores, a new accelerated A4-4000 processor performed by Socket FM2 from Advanced Micro Devices (AMD), related to Richland-desktop.
This dual -core APU received an individual marking AD4000OKA23HL. It is endowed with DirectX 11 integrated graphics and operates at a frequency of 3.0 GHz, which, due to the technology of dynamic acceleration Turbo Core, can increase to 3.2 GHz. The chip has 1 MB of Kesh-Mamaty L2, equipped with a built-in controller for working with two-channel RAM DDR3-1600 and is characterized by TDP levels up to 65 watts.
As for the price of the product, it is set at $ 50.
Source: