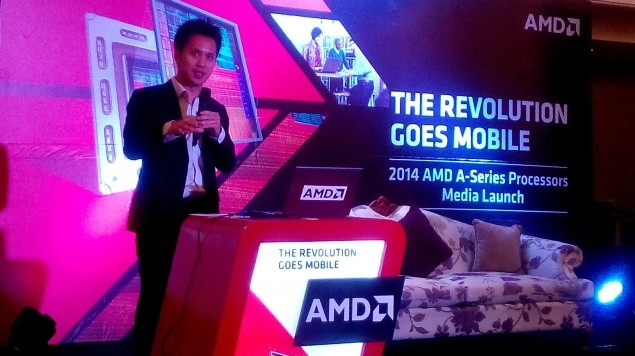 Universal AMD processors, which the company calls APU, has managed to gain popularity in the segment of inexpensive class systems from the moment of its appearance «all in one» and even penetrated the laptop sector with productive graphics. It is not surprising that Advanced Micro Devices makes a lot of effort to promote this platform. On September 30, at an event held in the Philippines, the company announced the availability of Kaveri's mobile APU in the Asia-Pacific region.
We are talking about the supply of laptops large Asian Oome-producers, and this is a relatively new market for AMD, which can bring good profit in the foreseeable future. The pioneers became the APU FX-7600P and FX-7500, in the future the assortment of the delivered chips will be expanded and it will include the A-Series and Pro A-Series processors. Of course, many laudatory speeches were uttered about the AMD championship and the superiority of technologies such as Eyefinity, Dual Graphics and Wireless Display.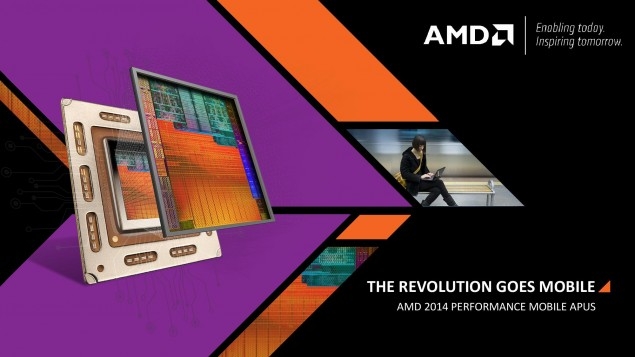 It would seem that this news is not too interesting for the inhabitants of the Russian Federation and the European region, but do not forget that the Asian OOM manufacturers also work for our markets, and the volume of supplies are expressed in very solid numbers. And the appearance in the wide sale of new models of laptops with quick graphics and low price can only be welcomed. Moreover, eminent players in this field accepted the mobile APU Kaveri without much enthusiasm. In general, AMD deserves praise for flexible tactics: it focuses on those areas «front», Where things go or can go successfully, and not tries to continue the barren struggle with Intel in the segment of powerful processors, without having the corresponding weapons.
Source: