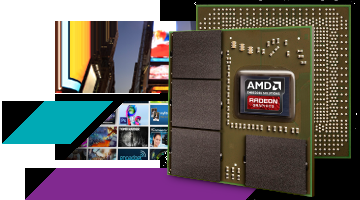 As part of the Embeded World 2014 exhibition, AMD announced the accelerator Embeded Radeon E8860, known by ADELAAR code name. The manufacturer calls its novelty the first in the industry of a discrete video card based on the architecture of the Graphics Core Next (GCN) for built -in applications.
Compared to the predecessor, the Embeded Radeon E8860 offers twice as much performance. At the same time, energy consumption remains at the same level. AMD E8860 supports 4K content display. The speed of new items is 768 gigaflops.

Among the features of the AMD E8860, the company marks 2 GB of memory GDDR5, the capacity of which is 80% higher compared to the best samples of the GeForce series in the category «up to 50 watts». Accelerator includes 640 chider processors. You can also distinguish support for AMD App, OpenCl 1.2, DirectCompute 11.1, VCE/UVD4 codes, memory capacity 72 GB/s. The video card includes DisplayPort 1 interfaces.2, HDMI version 1.4, Wireless Display, Stereo 3D. AMD claims that the E8860 energy efficiency is 61% ahead of the best solutions to this class in the industry.
The novelty will be available on sale already in the current quarter.
Source: