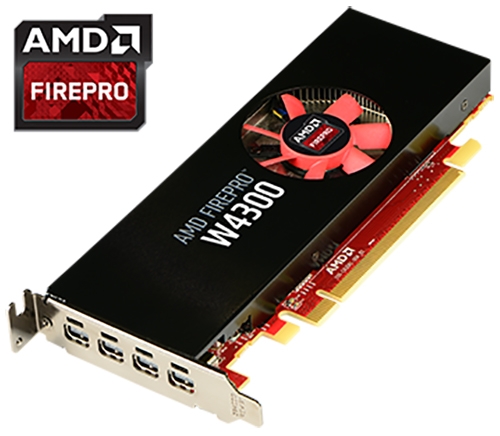 There are different solutions with several displays. Players, even the most demanding, two enough–three monitors, and it is easy to organize such a configuration with the help of any modern gaming video card. But where more monitors are required, for example, in complex CAD/CAM systems, or in scientific and financial centers, special solutions are needed. One of them, NVIDIA NVS 810, we recently described. And now AMD has prepared an asymmetric answer: a compact low-profile map of FirePro W4300, equipped with four mini-displayport 1 connectors.2.
It is based on a 28-nanometer chip Bonaire (aka Tobago) with the architecture of GCN 1.1 and 786 active nuclei operating at a frequency of 930 MHz. It is complemented by 4 GB GDDR5 video memory with a 128-bit interface. Compared to the outdated FirePro W4100 (Cape Verde, GCN 1.0) this is a significant step forward in this sector of solutions for workstations. It should be noted that the new solution supports Freesync adaptive synchronization technology. The FirePro W4300 heat package is only 50 watts, and the low PCB profile allows you to easily place it in the compact system, even the mini -itx form factor. As for the possibilities for organizing multidisplay configurations, here the novelty is inferior to NVIDIA NVS 810 very insignificantly.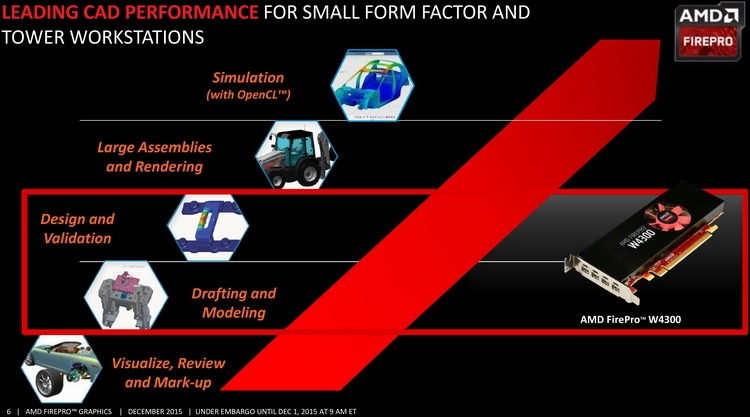 To ensure eight outputs DisplayPort, the latter needed the installation of two graphic processors at once, and FirePro W4300 can serve up to six monitors with a single chip. The number of connectors is not a hindrance to this, since the DP interface allows the connection «chain». And nothing prevents the system to install several such cards in the system. AMD itself positions a new professional solution as a graphic map for entry -level workstations, especially compact. The main sphere of application of the new product, the developer sees the entry-level CAD/CAM system, which, however, is perfectly correlated with the possibility of connecting 4-6 monitors to it. AMD calls the official price of $ 379, but the selling price of FirePro W4300 is most likely $ 299.
Source: