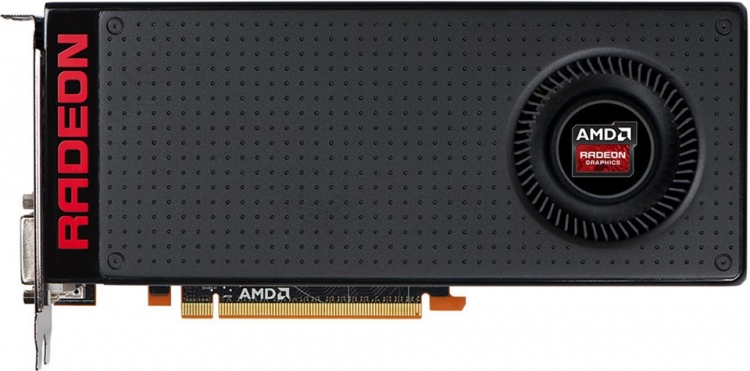 Advanced Micro Devices has announced the long -awaited AMD Radeon R9 380X graphic card based on a full -functional Tonga processor. This graphic adapter has been expected in the market for more than a year, since the company announced the Radeon R9 285, but for a number of reasons AMD decided not to represent the product until today. Despite the tremendous delay in the exit, the Radeon R9 380X promises to be a very interesting solution, because for $ 229 he promises a serious level of performance in the latest games.
AMD Radeon R9 380X uses a full -fledged Tonga XT graphic processor (also known as Antigua XT) C 2048 stream processors (Stream Processors, SPS), 128 texture blocks (TEXTURE Units, TUS), 32 conveyors of rasterization (Raster Operations Pipelines. Rops), andalso a 256-bit GDDR5 memory interface. The previously presented Radeon R9 380 and Radeon R9 285 used Tonga Pro chip with 1792 stream processors and 112 texture blocks. In addition, the Radeon R9 380X will be equipped with 4 GB of the GDDR5 memory, while its predecessors are often content with 2 GB of RAM.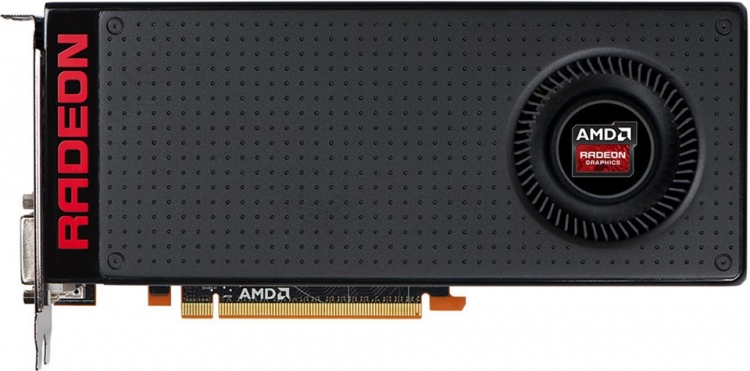 Tonga/Antigua graphics processor is based on the latest generation AMD GCN architecture — versions 1.2 — which has a number of improvements at the level of a set of commands, increased performance when using tesselia and processing of geometry, Delta Color Compression Compression, an increased number of asynchronous computing units, new multimedia capabilities and other improvements. AMD GCN 1 architecture.2 perfectly established itself in applications using DirectX 12 capabilities, as well as in high resolutions.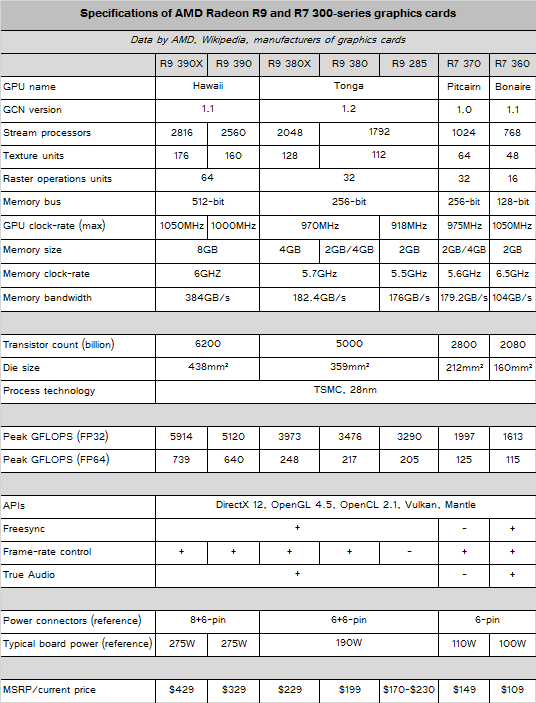 The Tonga XT graphic chip supports all modern graphic technologies and application programming interfaces such as DirectX 12, OpenGL 4.5, Opencl 2.1, Vulkan and Mantle. In addition, this GPU has advanced opportunities for encoding/decoding video streams in high resolutions, as well as their post-processing. Unfortunately, the Tonga XT does not support the decoding of the Codca/H codec.265, does not support HDMI 2 exit.0 and HDCP 2 technology.2, and therefore cannot be used to build systems for playing Ultra HD Blu-Ray discs.
The Tonga chip includes five million transistors and is produced using TAIWAN SEMICONDUCTOR ManUAUFACTURING CO using 28 NM technology. Thanks to a very mature technology and experience in production, Tonga XT should accelerate well than do not fail to use AMD partners who want to release graphic cards with increased performance.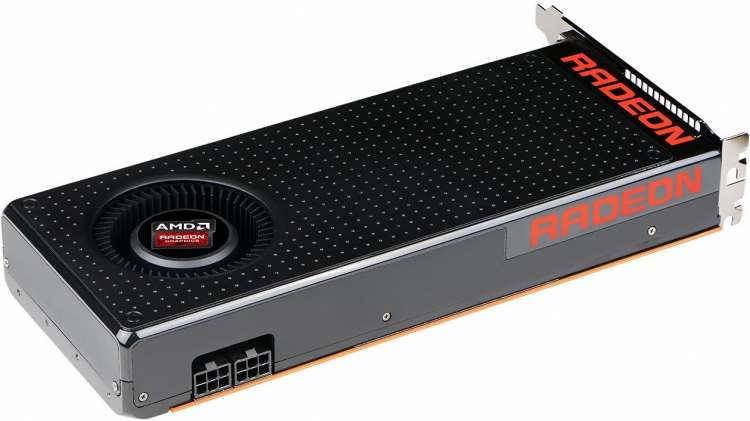 Due to the increased number of stream processors and texture blocks, AMD Radeon R9 380X will be at least 14 % more powerful than the AMD Radeon R9 380. In many cases, such a difference in performance can play a very important role. Officially, AMD positions both relevant graphic cards based on Tonga as solutions for games in resolutions up to 2560 × 1440. Thanks to the compression delta of color information and the 256-bit memory tire, the AMD Radeon R9 380/380X can really show good results in such permits. According to AMD, Radeon R9 380X by 22 % faster than its direct competitor — Nvidia GeForce GTX 960 — in Star Wars Battlefront Beta in resolution 2560 × 1440.

Official recommended price AMD Radeon R9 380x — $ 229, which is slightly higher than the cost of the GeForce GTX 960 ($ 199). Specialized versions of the Radeon R9 380X with high -clock frequencies will cost $ 239 – $ 259. Simultaneously with the release of a new graphic card, AMD revised prices for products already present on the market. So, Radeon R9 390 will now cost $ 329, and Radeon R9 380 — At $ 199.
Although AMD Radeon R9 380X looks great «on paper», It will be extremely interesting to know his performance in real games. In the near future, a detailed overview of the new item will appear on 3Dnews. Do not miss!
Sources:
AMD.com
Anandtech.com
Hothardware.com