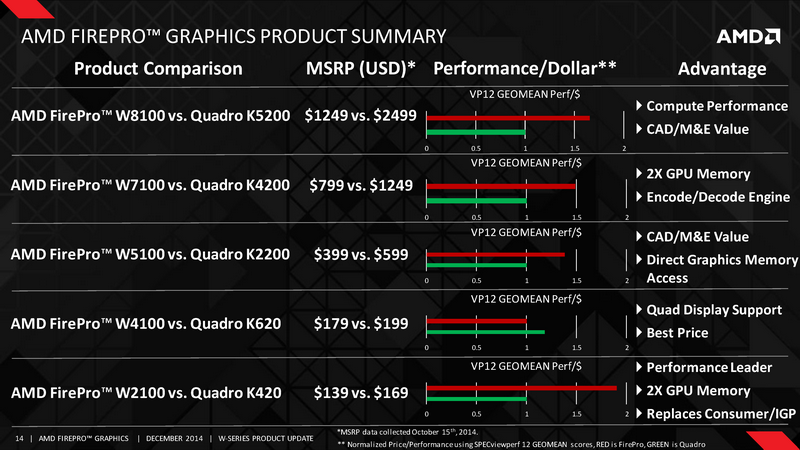 When it comes to professional graphic maps, many automatically recall NVIDIA QUDRO, however, the AMD arsenal has no less productive and multifunctional solutions of a similar class. Since the company experiences a number of difficulties in the central processors sector and present the decisions of the new generation no earlier than 2016, it, as was repeatedly mentioned, has to actively maneuver in other markets. The market for professional graphic maps is no exception. Not so long ago, AMD published slides on which her professional solutions FirePro are compared with competitor solutions.
As you can see, Advanced Micro Devices, not without reason, believes that its solutions are more profitable, moreover, we are talking not only about the net value, but, as the company insists, and about performance in terms of the dollar. All this is so, but it should be noted that AMD in this case is silent about another, no less important parameter, namely — On the level of energy consumption and heat dissipation, and we know that the current generation AMD graphic processors have a very hot temper. As a result, the benefit of equipping powerful computing clusters AMD accelerators may not be so high if you take into account the cost of electricity consumed and cooling costs. In the case of small systems and workstations, however, the question is not so acute.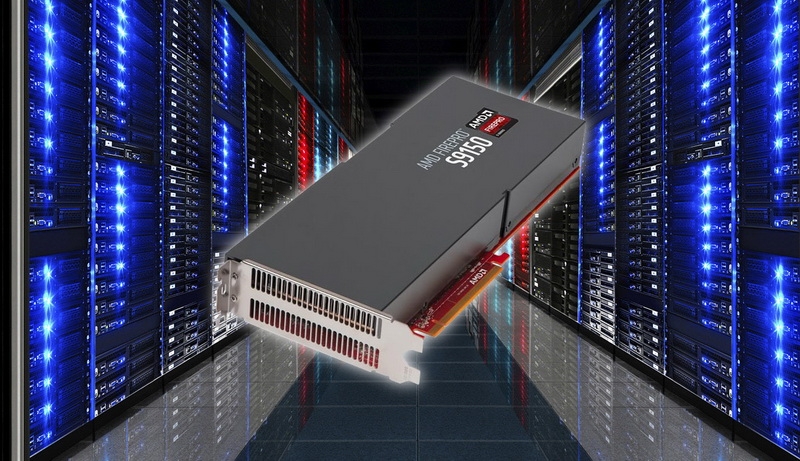 It is also worth mentioning that, speaking of a competitor's solutions, AMD means only those based on the new Maxwell architecture, and this, in a professional segment, today almost certainly means a chip GM107. For example, the list does not have the flagship Quadro K6000, which is built on the basis of the Kepler architecture, as well as the Tesla K80 two-processor, and for some reason FirePro W9100 is not mentioned for some reason. Nevertheless, I must admit that AMD is really good in the market of professional accelerators in business — In particular, the first place in the ranking of energy-efficient Green500 supercoputers currently belongs to the L-CSS system, the installed center for the study of heavy ions named after Helmholtz Center), and it is built based on accelerators of the AMD FirePro S9150. Therefore, the energy efficiency of AMD FirePro solutions is quite high. And this is good, since the company is now important every victory on any of the fronts of the war developers and GPU.
Source: