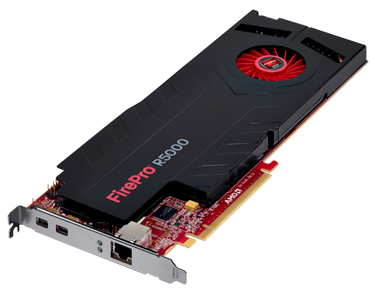 AMD has announced the so-called remote graphic accelerator FirePro R5000, aimed at using in Data centers. Note, the assortment of the manufacturer already has solutions of this type, for example, FirePro RG220.
Remote video card allows you to serve graphic needs of several users using IP networks. Standard PCs in this case are replaced by more easy to maintain and inexpensive thin customers. FirePro R5000 uses the Graphics Core Next (GCN) architecture paired with TERADICI PCOIP technology.
Among the features of the novelty, small power consumption (about 150 W), an effective cooling system, convenient power supply control using AMD PowerTune and Zerocore Power technologies, high performance provided by Tradici TERA2240 (transmission up to 300 MP and support up to four Full Full Full Full Full.HD displays for one user at the speed of update the picture up to 60 f/s).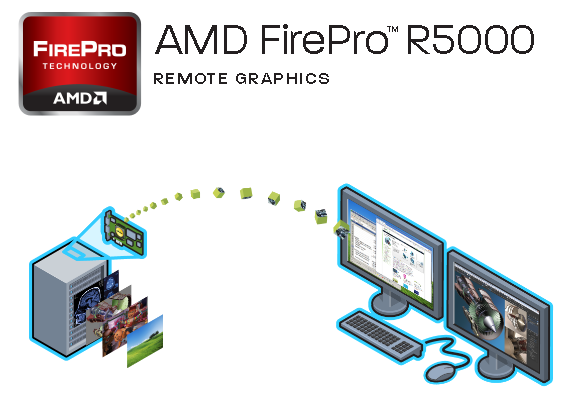 R5000 differs from the predecessor with a more powerful GPU, increased four times in memory and eight times higher memory capacity.
Specifications:
2 GB GDDR5 Mapy;
Memory capacity: 102 GB/s;
Two Mini DisplayPort outputs for connecting monitors directly to the accelerator;
Support up to four displays remotely using a compatible client device;
Ethernet network controller;
Resolution support up to 2560 x 1600 pixels (up to two remote displays) and up to 1920 x 1200 pixels (up to four remote displays);
Interface: PCI EPXRESS 3.0 x16;
Air cooling system;
Support Windows Vista/7/8, Linux.
Source: