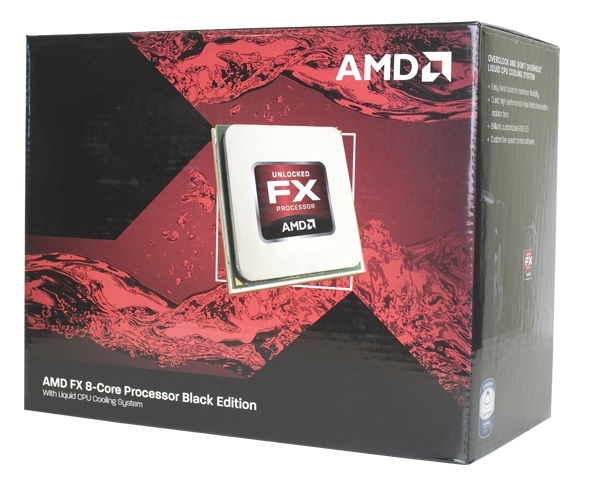 In June of this year, AMD has released a special series of FX-9000 processors under Socket AM3+, which will differ in clock frequencies reaching 5.0 GHz, and high maximum heat release of 220 W. Initially, such processors were supposed to be distributed through system integrators, which were supposed to be assembled on the basis of the FX-9370 and FX-9590 finished systems. However, such a distribution scheme was not too successful in practice, and therefore the FX-9000 processors leaked into retail, where they were sold either separately or in sets formed by sellers with cooling systems, memory and compatible maternal boards. This state of affairs led AMD to the idea that it was time to engage in the spread of such sets itself, and in the near future they will begin to enter «boxed» versions FX-9370 and FX-9590, where, together with the processor, a closed-type liquid cooling system will be immediately offered.
It is curious that dropsy on the ASETEK platform, which is equipped with a 120-mm radiator with two 120 mm fans mounted on two sides, was selected as a standard cooler for AMD FX-9370 and 9590. Such a liquid cooling system was already supplied by AMD complete with the FX-8150 processors, but then this idea did not find a large number of supporters from among the buyers.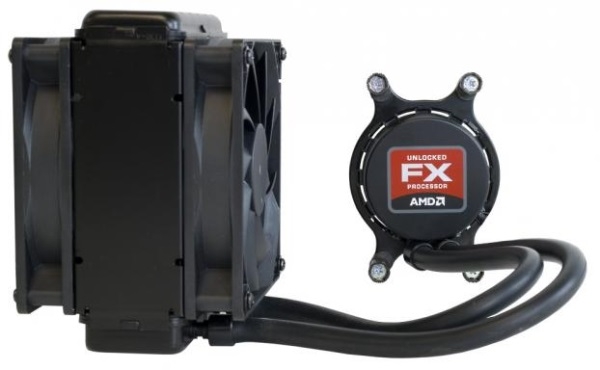 The cost of the FX-9370 and FX-9590 processors includes about $ 50-60 higher than the price «naked» processor. The supply of such boxed versions will begin in the near future. At the same time, AMD expands the sales of its exclusive CPUs, which appear in a larger number of retail stores. It seems that in the near future the processors of the FX-9000 series will cease to be something special and will begin to be freely sold along with the FX-8350 and other Socket AM3+ brothers at quite acceptable prices. At the moment, in the official price list of the company, they still do not appear, but network sources suggest that the price of the FX-9370 should drop to about $ 250, and FX-9590 – up to about $ 400.
Source: