For many years, the developers of graphic processors for laptops limited their clock frequency, as well as introduced different technologies that limit their energy consumption by disconnecting unused blocks in the chip. In addition, with the advent of the Embeded DisplayPort (EDP) standard, it was the ability to limit the screen update frequency in cases where it did not matter to the user. One of the things that the creators of the graphic chips have not yet limited to reduce energy consumption of mobile computers is the frequency of personnel renewal in games. This is what the AMD DFRC technology will do.

According to Chris Hook, directors in global marketing of computer and graphic technologies in AMD, DFRC will limit the frequency of personnel updating in games where FPS (number of frames per second) is lain on modern PCs by reducing the clock frequencies of the graphic subsystem. This will reduce the general energy consumption of the graphic adapter, which means that the operating time of the laptop from the battery is increased.
«Earlier this week, I got the opportunity to play with our new Dynamic Frame Rate Control (DFRC) technology, which will soon be built into Catalyst drivers, and was pleasantly amazed», — Wrote Mr. Hook at one of the forums. «DFRC makes it possible to limit the frequency of 60 frames/s in games where 150 frames/s are not required. Energy saving is simply stunning».
AMD DFRC technology will complement existing methods that limit the energy consumption of graphic, central and hybrid AMD processors. The key task of DFRC — increase the battery life of expensive high -performance laptops with discrete graphic processors. Theoretically, AMD can also include DFRC function in Catalyst drivers for AMD Radeon desktop models. Restriction of the frequency of personnel renewal in the games at desktop PCs and reduction of the GPU clock frequencies will allow AMD to reduce the cooling requirements of graphic processors, which in turn will reduce the turnover of the fans, thus reducing the noise they published.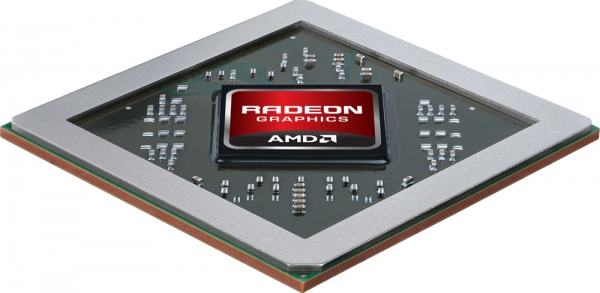 It is still unknown how AMD plans to determine the need to limit the personnel frequency in games. Perhaps the company will integrate a special counter into its drivers, which will monitor the frequency of personnel renewal, and then limit it on the basis of the given target values. A similar approach is unlikely to like advanced users and serious players. Perhaps the company will decide to enable users to activate DFRC themselves and indicate the desired maximum frequency for each game. However, this approach will mean that casual players and not very experienced users will never include DFRC on their own.
AMD did not specify exactly when we should expect the appearance of DFRC technology in drivers.
Source: