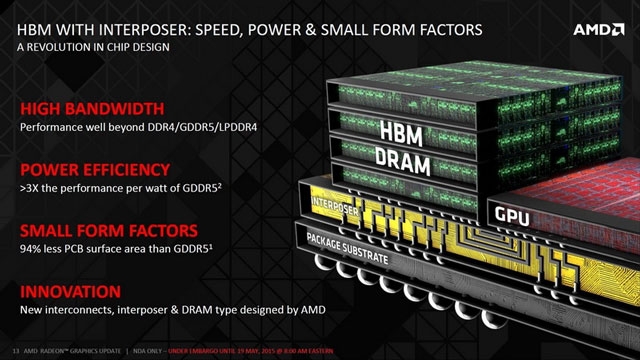 The output of the Radeon R9 Fury video card based on the HBM glass memory (High Bandwidth Memory) certainly became an event. Something really new appears not so often. The adaptation of the first -generation HBM has immediately raised the total throughput of the data tire up to 512 GB/s (for combination of four four -layer microcircuits) and promises to increase to 1 TB/s in the case of second -generation HBM chips in the same combination. Thus, AMD made a notorious «Wall of memory», After all, the speed of the memory interface has long restrained the growth of graphic and processor performance.
True, there is a reservation. Memory HBM — This is a decision for the near environment, for which I had to place microcircuits on one silicon base with GPU. For systemic memory — This is not a way out. In addition to speed, the capacity is important for the Bank of RAM, and HBM can not boast of the volume yet. But this does not mean that the processors in the near future will refuse glass memory. Not at all! Moreover, AMD representatives are already asking questions about the HBM and APU layout. If you could connect the GPU and HBM, then why did not release the APU and HBM combination?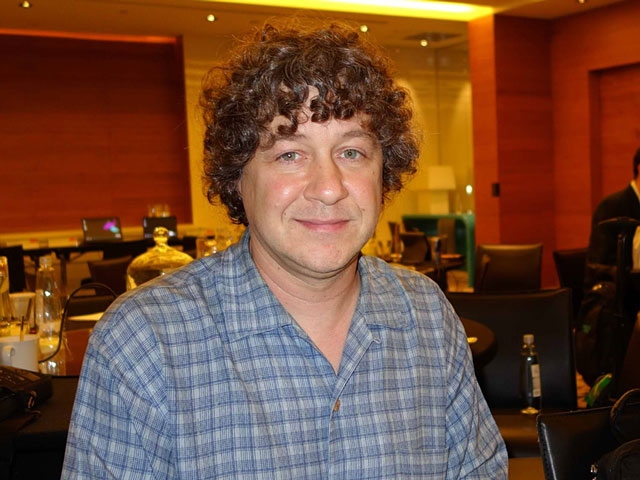 In an interview with Japanese Japanese website, PC Watch, AMD, Joe (Joseph) Macri (Joe Macri) products, said that the company has not yet decided on the relevant interface of future hybrid processors. Different options are considered. As an intermediate version, even GDDR5 or GDDR5M memory can be used (modular layout of GDDR5). But the most likely candidates for the role of memory for CPU and GPU are considered the memory of Wide I/O 3 and HBM 3. Both standards, the development of which just begins, can be either the only memory in the system integrated into one substrate with the processor, and be the memory of the near environment due to restrictions on the capacity of microcircuits. For system or «Far» In memory, the DDR5 or LPDDR5 standard is developed, the capacity of the chips of which will be at a sufficient level.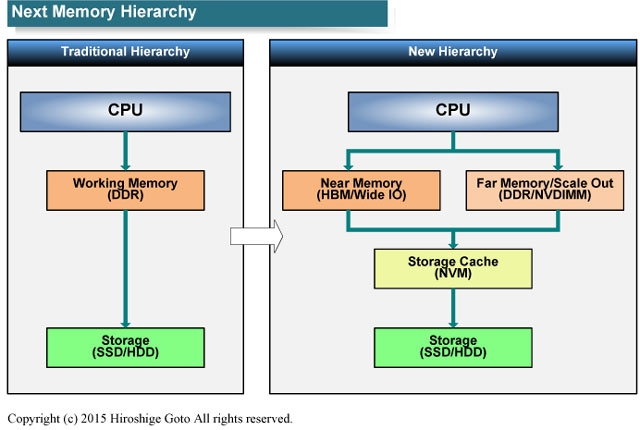 It is interesting to note that the DDR5 memory also promises to be a glass. But in order to make it a lot, and it could be placed relatively far from the processor, the speed of access to it will be noticeably reduced. Another interesting point: working groups for the development of DDR5 and LPDDR5 standards can be combined into one. For computers of the future, it can be indifferent to which memory to use: purely computer or one that was originally developed for smartphones. Returning to the APU AMD, we summarize, the rapid appearance of new memory interfaces in a conjunction with hybrid processors can not be expected, and happiness was so close.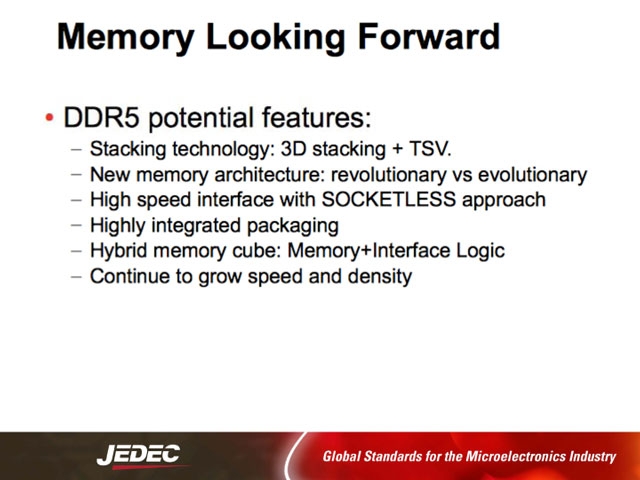 Source: