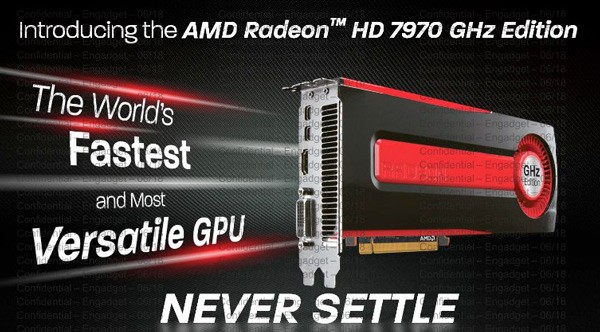 At the end of last year, AMD introduced its powerful single -generation accelerator — Radeon HD 7970 worth $ 550 — And for several months I felt quite comfortable until Nvidia released its answer in the person of the formidable GeForce GTX 680. At this confrontation could have ended, at least within the framework of one generation, if not for one important factor: time.
Having entered the market much earlier than a competitor, AMD has now had six months to not only optimize the drivers, but also improve their 28-nm production indicators. This work has already spilled out in 1-GHC accelerators in the lower and medium price segments, and now the company has overcame this psychological line in its flagship video card, which received the name Radeon HD 7970 GHZ Edition and the recommended cost of $ 500. Next week, a parade of the same name accelerators from a wide range of AMD partner manufacturers is expected.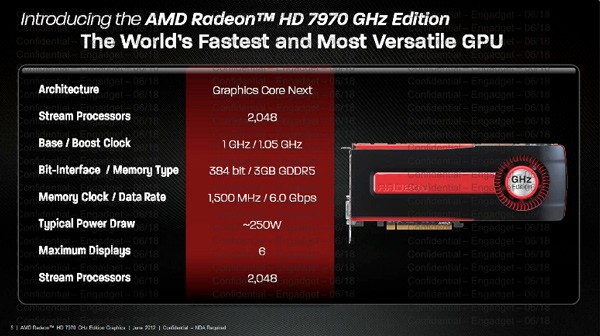 The fact that the GPU frequency was increased from 925 MHz to 1 GHz, but there are other fundamental changes practically does not need the comments and separately. To begin with, the AMD PowerTune function has now gained the opportunity to increase the working voltage and frequency, and as a result, the map can reach the maximum frequency of 1050 MHz, when there is such an opportunity — This will allow AMD to provide consumers with an analogue of the NVIDIA GPU Boost function.
AMD is also quite expected to make special emphasis on the computational capabilities of its video card, which become an increasingly significant GPU parameter in non -game applications, as well as in the tasks of visualization and the calculation of lighting. The company states that the Radeon HD 7970 GHZ Edition was the first single-grip accelerator to overcome 1 theraflops of theoretical performance when calculating operations with a swimming of double accuracy, which gives a 2.6-fold advantage over competing solutions.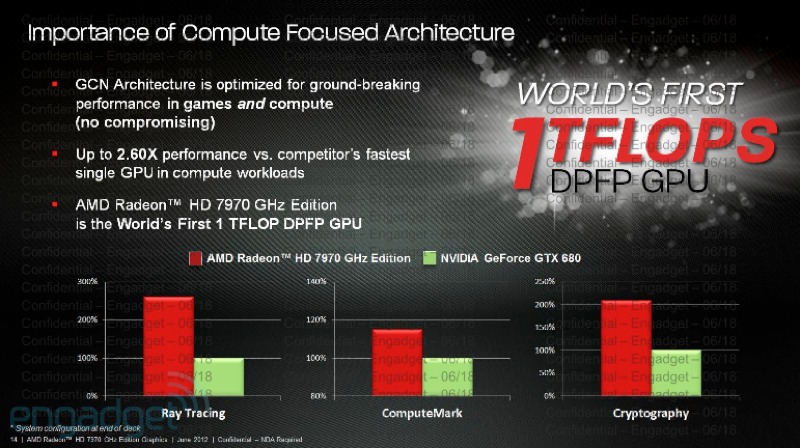 The video card is still equipped with 3 GB of the GDDR5 video memory, but now the throughput increased by 10% due to an increased frequency of 1.375 GHz (5.5 GHz Effective) to 1.5 GHz (6 GHz Effective). Moreover, the companies managed to achieve all these impressive indicators, maintaining 250 watts energy consumption unchanged, which guarantees the lack of high noise from the cooling system, allows manufacturers to install new video cards in their computers without modification, as well as for overklockers gives hope for higher indicatorsacceleration.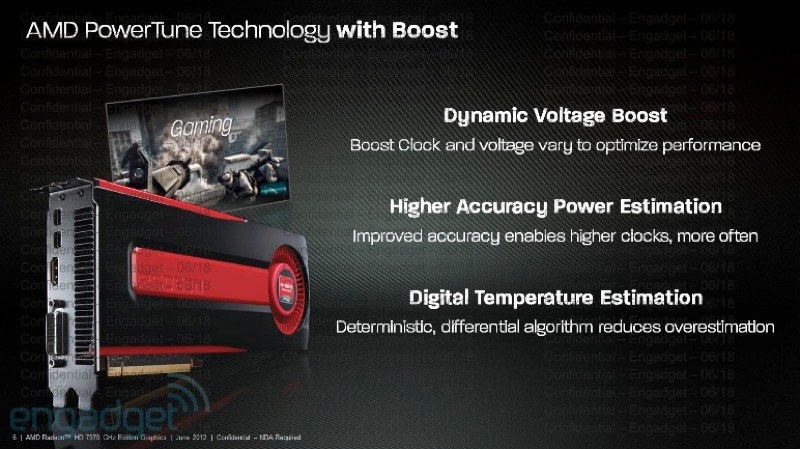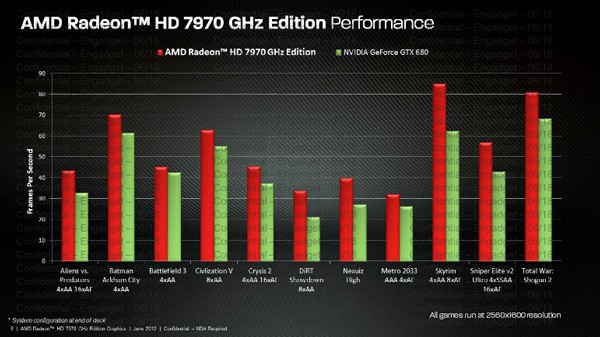 Given all this, AMD has already stated that she returned the leader's crown to herself, because official tests show a noticeable superiority of the new card over the GeForce GTX 680 in the most difficult modes of modern games and in resolution 2560×1600. However, the justice of the statement has yet to be checked in independent tests.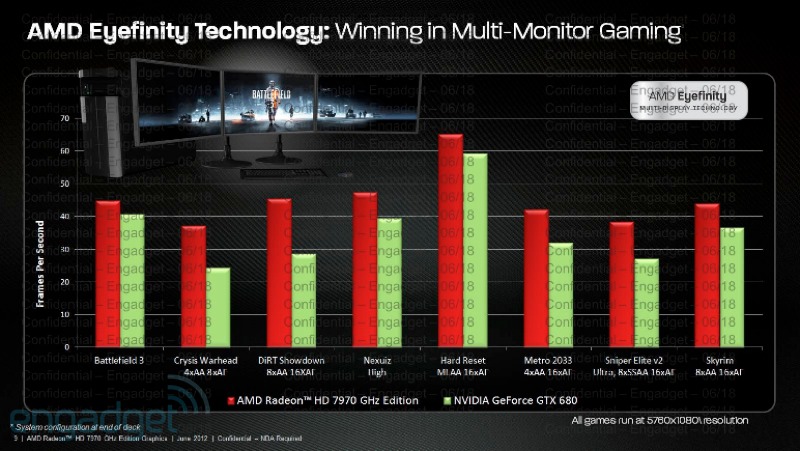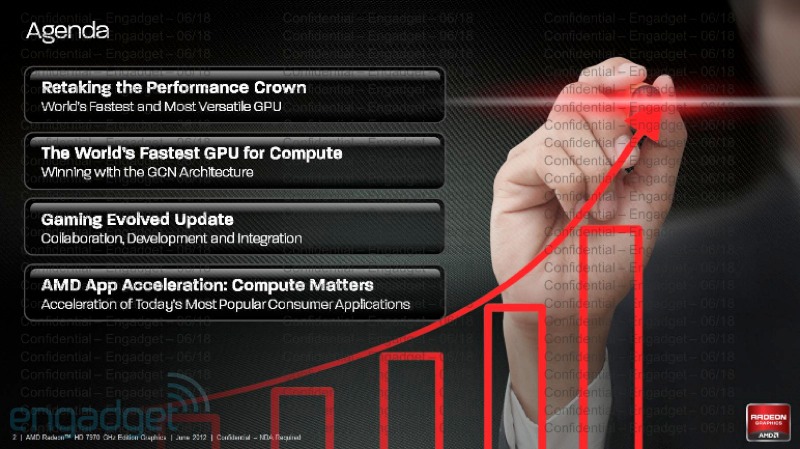 Sources: