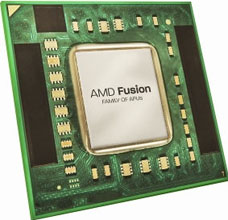 Two X86-Jaders of the AMD A4-3300 processor operate at a frequency of 2.5 GHz, the product is equipped with a 1 MB L2-built-in Kesh Pamyta, a DirectX 11 Radeon Classes and a frequency of 444 MHz, and has a TDP up to 65 watts and recommended retailprice of $ 70 (USA).
The AMD A4-3400 processor is characterized by a higher CPU frequency (2.7 GHz) and GPU (600 MHz), while maintaining energy consumption at a level of not higher than 65 W and having a slightly higher recommended retail price — $ 75 (in the USA).
APU AMD A4 accelerated processors can be a good choice for creating non -game and relatively cheap multimedia computers on their basis. New processors are supported in the AMD Vision Engine Control Center 11 driver.8 and later its versions.
Source: