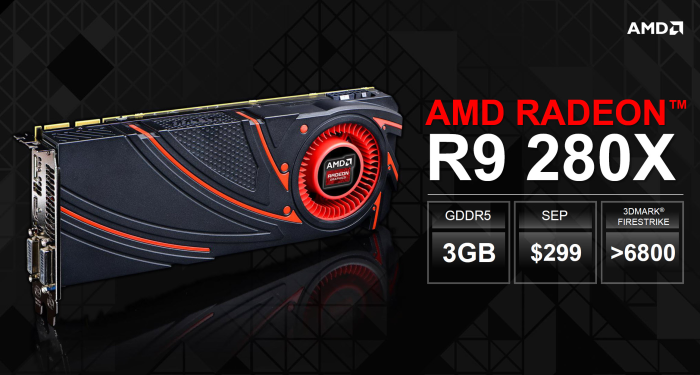 AMD is going to start delivering the updated version of the recently announced graphic card Radeon R9 280X in the near future – This is reported by the site OCAHOLIC With reference to informed sources. Currently, the Radeon R9 280X is based on the old Tahiti XT2 graphic processor, which makes the new Radeon HD 7970 GHZ Edition. However, it is expected that the graphic core of the Tahiti XT2 will be replaced by a new – Tahiti XTL – This will allow Radeon R9 280X to get some uniqueness.
It should be noted that information about Tahiti XTL began to appear even before the release of the new line of the Volcanic Islands graphic cards. As expected, it was this chip, which is the optimized version of Tahiti, should have been used by the new Radeon R9 280X video card at the basis of the new video card. However, at the time of its announcement, this did not happen. Either some production problems arose, or a large number of old GPUs have accumulated in the warehouses, but so far nothing was known about the emergence of an updated version of Tahiti in real graphic accelerators.
Now it is claimed that AMD will replace the Tahiti XT2 with Tahiti XTL as part of the Radeon R9 280X, but it will be done quietly, without any announcements, during November. According to the given source, there are no significant differences between these GPUs, in fact, we are talking about the new stepping of the old graphic processor. Therefore, changes in the price or name of the Radeon R9 280X during the replacement of the GPU versions will not occur. At the same time, the Tahiti XTL graphic processor will have to bring a certain decrease in heat generation and, perhaps, support for AMD Trueaudio and full compatibility with DirectX 11.2. However, all these changes will not be advertised, and buyers Radeon R9 280X will not be able to first find out about which version of the chip is installed in a particular accelerator.
Source: