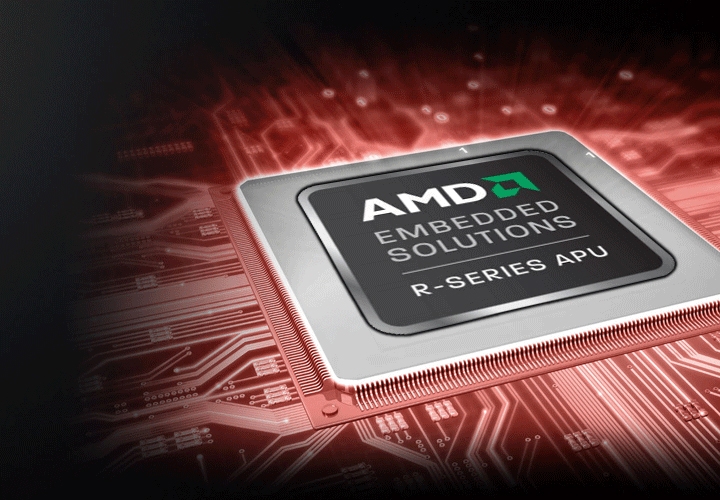 AMD announced the second-generation Embeded R-Series processors: the line includes products with an integrated graphic controller and without.
Chips are designed for use in built -in devices. Among the areas of use are gaming systems, medical and trading equipment, production process control systems, automation tools, communication platforms, etc.
The Embeded R-Series line includes solutions on Steamroller architecture with two and four computing nuclei. The nominal clock frequency varies from 2.2 to 2.7 GHz, the frequency in the forced mode — from 3.0 to 3.6 GHz. The maximum value of the dispersed thermal energy (TDP) is 17 or 35 W, depending on the modification of the processor.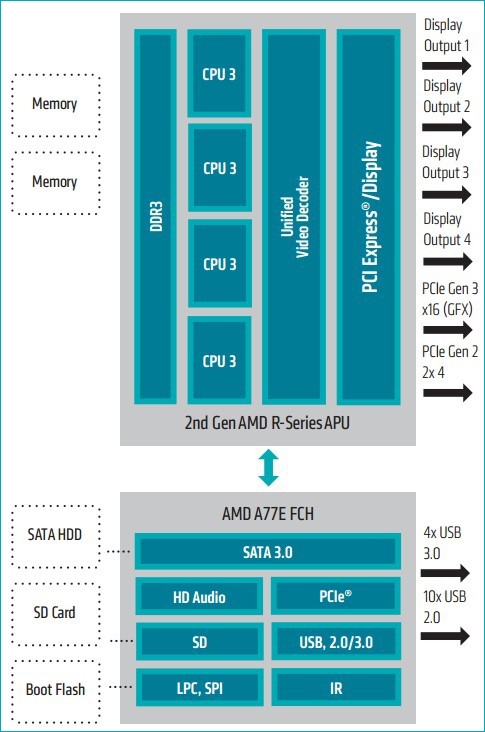 Some chips models, as already noted, contain a built -in graphic controller: it is made on the architecture of Graphics Core Next (GCN). All processors also have a DDR3 RAM controller. The characteristics of each of the chips are as follows:

AMD emphasizes that the second-generation Embeded R-Series chips with an integrated graphic controller became the first processors for built-in systems using the advanced architecture of Heterogeneous System Architecture (HSA). This platform, in particular, allows computing and graphic nuclei to have full access to all system memory. This greatly simplifies the development of applications and removes a lot of narrow places of existing GPGPU solutions. The development developers will be able to use the resources of the built -in graphic unit in parallel calculations while ensuring a high level of energy efficiency.
Source: