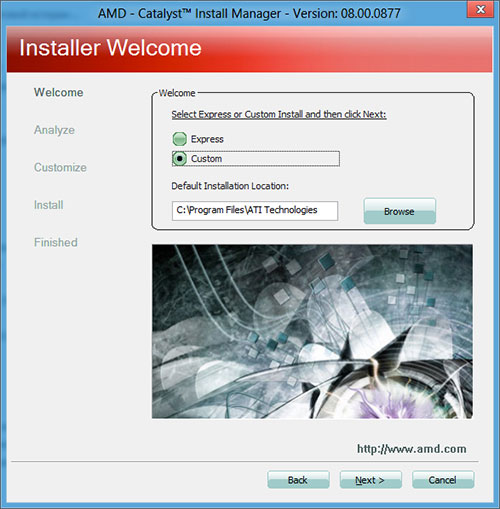 The manufacturer notes that the driver supports the video cards of the AMD Radeon HD 7000, HD 6000, HD 5000 series corresponding to mobile and professional graphics lines, as well as AMD hybrid chips. Among the functions are Eyefinity, OpenCl, Opengl, UVD, Dual Graphics, Crossfire Technology, Overdrive, Catalyst Control Center, Vision Engin Control Center.
It is worth noting that this is a preliminary raw version of the driver, and it can only be installed at your own peril and risk, as, indeed, Windows 8 Release Preview. Among the known problems, the company mentions lower performance compared to Windows 7, problems with Crossfire Configurations and video distortion during playing in the Metro player.
You can download the driver in versions for 32- and 64-bit systems from the official website of the company.
Source: