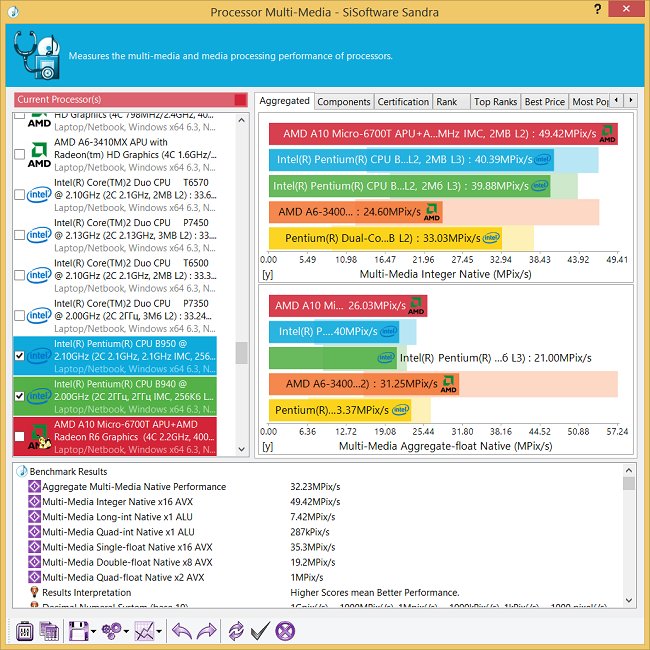 During the official representation of the new Beema and Mullins processors, AMD has provided the results of its own internal testing of chips, which look impressive against the background of competitors. But it is much more interesting to find out the results of independent tests that our colleagues from the Hothardware Internet resource conducted. Again give detailed technical features of new processors to bring, probably there is no need. So let's go right to business.
Test tests began using the famous Sisoftware Sandra 2014 package. Researchers launched four subsystem tests, including the arithmetic performance of CPU, multimedia performance, memory capacity and cache throughput. All tests took place at regular clock frequencies of new chips, which were installed in a system with two gigabytes of the DDR3-1333 RAM and the Windows 8 operating system.1. As you can see, low -power processors show performance no worse than more energy -consuming Intel Pentium models for laptops.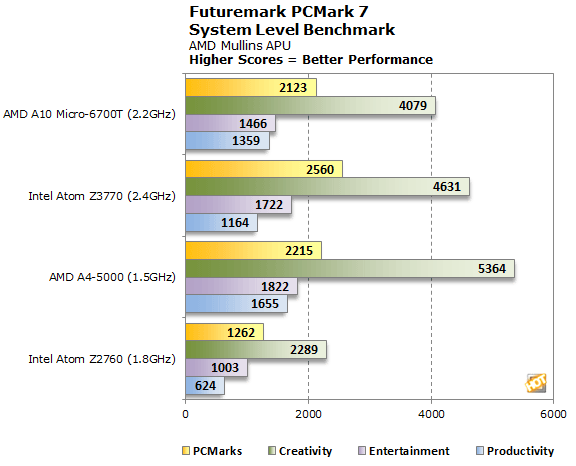 The next step was the test of the benchmark complex Futuremark Pskmark 7. The chip shows the best productivity in productivity tests (in typical office applications and when loading web pages). But in creative tests and entertainment applications, the A10 Micro-6700T is inferior to competitors, but, according to observers, this lag is not critical.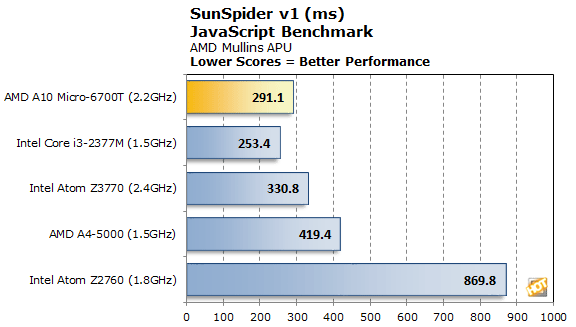 The A10 Micro-6700T shows much the best results in JavaScript scripts (Sunspider V1 JavaScript Benchmark). Here it is inferior only to the Core i3-2377M chip. But in the online surfing novel no equal.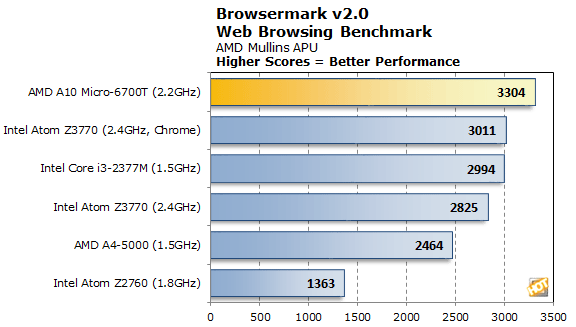 In the coding test Lame MT MP3, researchers converted a large WAV file into the MP3 format, which, in their opinion, is one of the popular daily tasks. In this test, the new AMD chip again lost only a stronger competitor Core i3-2377M.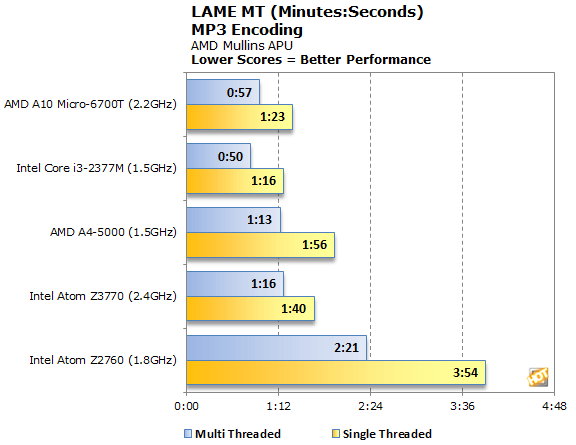 It also became interesting how the novelty will behave when playing multimedia. With local videos (even Full HD format), the chip managed perfectly, while the CPU boot was not very high. But with the streaming broadcast of Flash video it turned out to work more difficult. Content 720p was reproduced smoothly, but some problems arose with Full HD.
In general, colleagues noted that Beema and Mullins are an obvious step forward compared to the previous generation of APU. Note, our experts also conducted the first tests of the tablet based on Mullins. So compare and draw your conclusions.
Source: