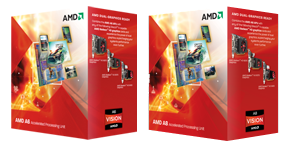 However, the company does not consider this a problem for itself. «All this is a good for us, because such a development of events will move away from a low level of profit to a higher», — Mr. Seyrter concluded during the last reporting conference with financial analysts.
AMD introduced its first accelerated processors with Llano architecture on June 30, and the origin of the line consisted of seven processors with two or four CPU nuclei that worked at basic frequencies from 1.4 GHz to 2.1 GHz (depending on the model). At the same time, the chips were also equipped with graphics by the Radeon HD 6000 class with the number of stream processors from 240 to 400 and frequencies from 400 MHz to 444 MHz.
Then the company introduced the desktop line of the LLANO chips, which so far consists of two 4-core chips A8-3850 @2.9 GHz and A6-3650 @2.6 GHz. Both accelerated processors are equipped with integrated graphics, but the A8-3850 includes 400 stream processors with a frequency of 600 MHz, and the youngest model — 320 shader processors with an operating frequency of 443 MHz.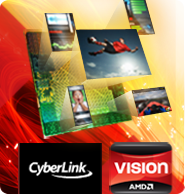 Earlier AMD believed that the entry -level discrete graphics would survive, despite the release of faster APU. According to preliminary estimates, the share of accelerated processors in the general supply of AMD in the third quarter of this year should already reach the level of 45—50%.
In 2012, as expected, AMD will present an even more powerful accelerated processor, which now bears the code name Trinity. It will combine up to 4 nuclei Bulldozer and integrated graphics with vliw4 architecture.
Source: