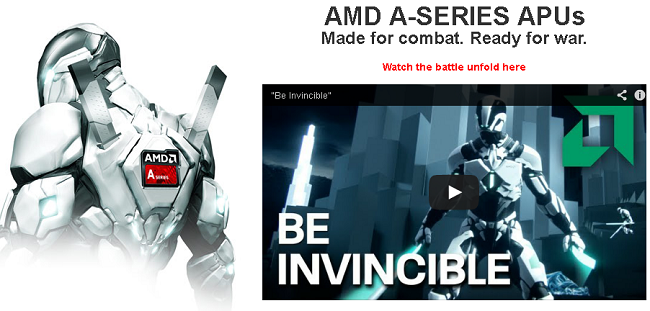 At the end of last month, AMD announced three new APU lines at once. All of the presented chips are aimed at mobile devices, including tablet computers and laptops. Among new products, the 2013 AMD Elite Performance family, also known by Richland, can boast of the most performance. They are aimed at powerful super -toned laptops.
As part of the series A, as many as seven models of processors were presented — A10-5757M, A8-5557M, A6-5357M, A10-5745M, A8-5545M, A6-5345M, A4-5145M. At the Computex 2013 exhibition, held in Taibea, AMD held a presentation dedicated to the official announcement of several new models of 2013 Elite A-Series, aimed at use in desktop computers. New items are also known by the name Richland. They differ from mobile versions with increased clock frequencies, more powerful built -in graphics. In this case, the level of TDP, respectively, is several times higher. We have already noted in detail about the technical characteristics in our material. In addition, the prices of new products became known. Models A10-6800K and A10-6700 are estimated at $ 142, and the remaining two new items cost $ 112.
Also, in its press release, AMD reported that its Elite Mobile processors were awarded the 2013 Best Choice Award awards.
At a closed conference, the manufacturer demonstrated the capabilities of the next generation with the code name Kaveri. The upcoming novelty is characterized by heterogeneous architecture. We expect details from this event.
Source: