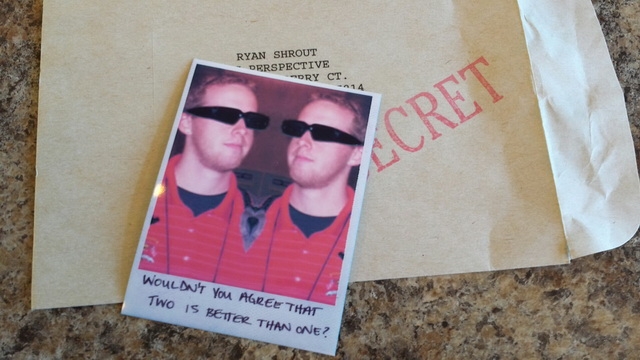 In November last year, the first information appeared about the work on the creation of a two -processor video card of the Volcanic Islands family, built using its most advanced Hawaii XT graphic chips used in the Radeon R9 290X accelerator. The flagship product using the CrossRire-configuration has a code designation Vesuvius, and can enter the market under the name Radeon R9 290×2. The previous two -processor video card AMD was the Radeon HD 7990 under the code name Malta, based on a pair of high -performance Tahiti XT nuclei.
It seems that the announcement of or even launching a new flagship AMD is already approaching: a number of journalists of American Internet resources have received targeted letters with Top Secret marking. In envelopes were their own mirror-reflected photos in the Polaroid stylistic with the signature: «Don't you agree that two are better than one?»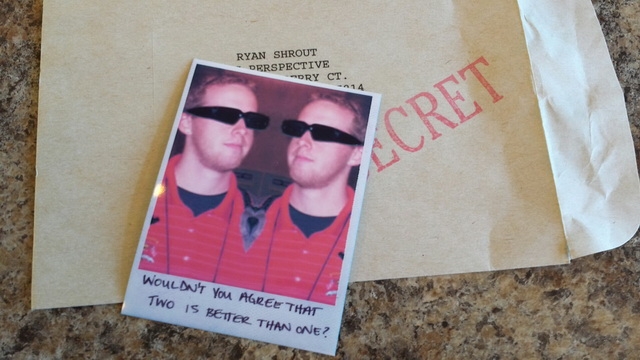 Ryan Shrout (PCPERSPECTIVE)
Scott Wasson (Tech Report)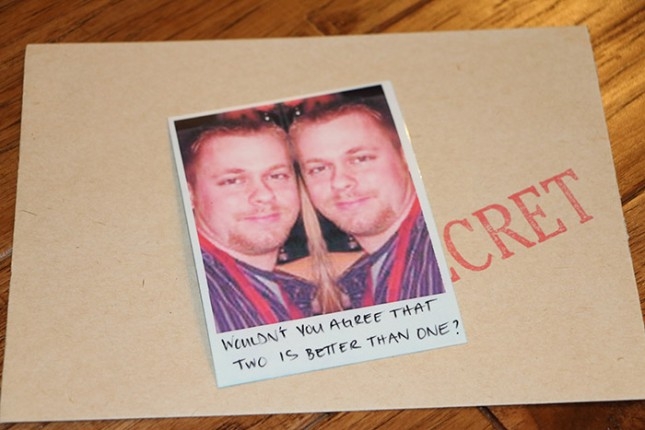 Nathan Kirsch (Legit Reviews)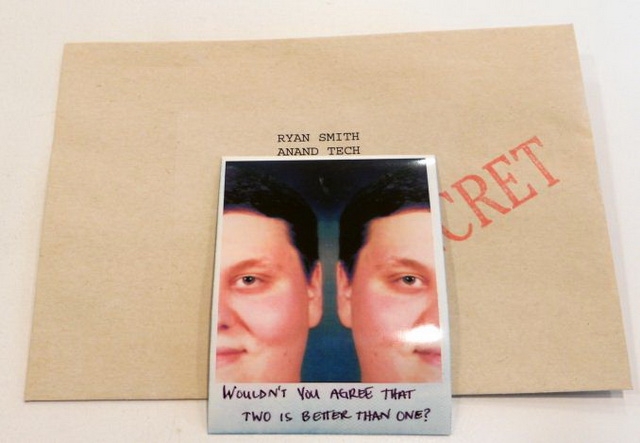 Ryan Smith (Anandtech)
And although journalists are probably inclined to the idea that their second ego will be unnecessary, it can be completely different about «Two -headed» Radeon video accelerators, among which replenishment is expected.
If the AMD will use the full -fledged Hawaii XT chip, then the characteristics of the upcoming flagship should look as follows: 5362 stream processors, 352 texture blocks, 128 block operations, 8 GB memory GDDR5. But given that the models of the Sapphire Radeon R9 290X TOXIC and Radeon R9 290x Vapor-X are equipped with 8 GB GDDR5, Vesuvius CPU CAMS CAMS CARTS may appear on board. At the same time, the memory interface 2 will probably be used×512 bits, and you will also need to connect two 8-pin additional power cables. The estimated cost of the video card — $ 1000 and €1000 depending on the region of sales.
Sources:
LegitreViews
PC Perspectives
SoftPedia
Anandtech.com
TechReport.com