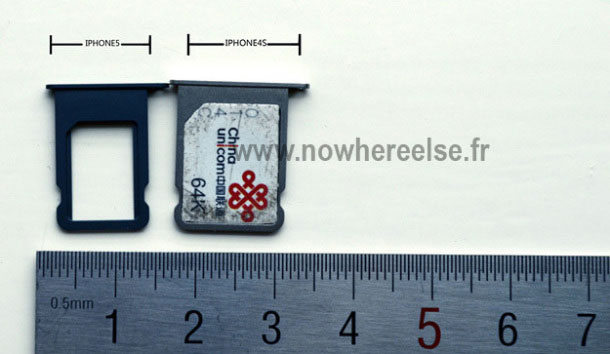 The next version of the iPhone is expected to be presented on September 12, and nine days later the novelty will go on sale in the United States. Unlike previous iPhone 4 and iPhone 4S models, which support Micro-SIM cards, a new Nano-Sim format has been prepared for the next generation iPhone.
French resource Nowhereelse.FR published «Spy» Photos of a tray for nano-sim cards of the new iPhone. For comparison, a tray for Micro-SIM cards of the iPhone 4s smartphone was placed next to it. The photo came from China, where many components of the new iPhone are made, and it is also assembled.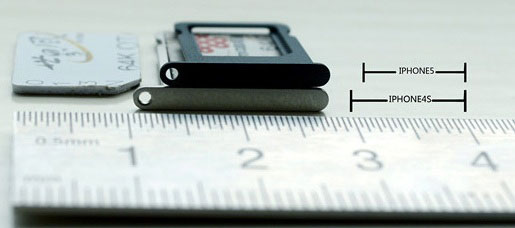 Despite the fact that the next generation standard for the next generation of 4FF Nano-SIM was approved in June by the European Institute of Telecommunication Standards (European Telecommunications Standards Institute, ETSI), official confirmation of its use in the new version of the iPhone has not yet been.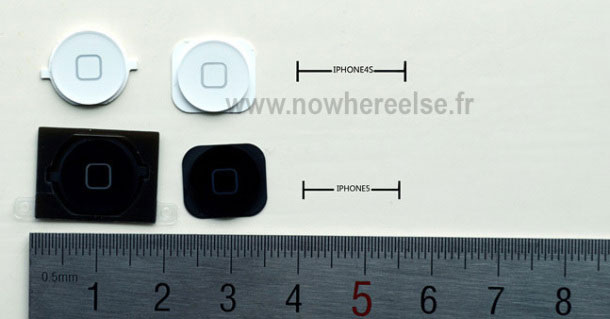 Resource Nowhereelse.FR also published a photo of the Home button of the new iPhone, which is almost no different from similar buttons in the iPhone 4 and 4s, although she lost, compared to them, a little in width.
Source: